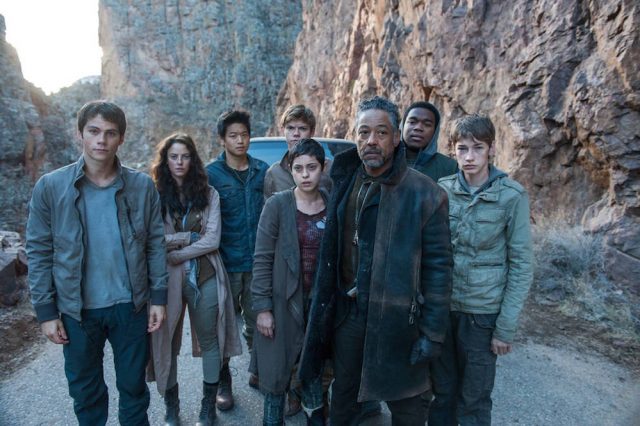 Following the horrific accident lead actor Dylan O'Brien experienced while filming the final instalment of James Dashner's young adult novel, fans and moviegoers alike flocked to cinemas to see Maze Runner: Death Cure.
The film, although predictable was enjoyable nonetheless.
It had all the tropes of a YA story, action, the death of a secondary character who the main character is close to, a hint of a love triangle, treachery, redemption and hope for mankind.
No longer a scared young boy audiences encountered in the first movie, Thomas (Dylan O'Brien) is a strong young fighting fit man ready to take on the dictatorial organisation Wiked to save the world from injustice.
Helped by his closest friends, Newt (Thomas Brodie-Sangster) Fry (Dexter Dardan) Brenda (Rosa Salazar) and Gally, (Will Poulter) Thomas is on a mission to save his friend Minho (Ki Hong Lee) from Wiked's evil plots to extract the special serum from his body to save the infected Cranks, zombie like beings who, once infected, viciously attack one another spreading the virus.
Meanwhile, as he is trying to save the world, and stop Wiked from experimenting on children who are immune to the virus, Thomas must come to grips with his feelings for Teresa (Kaya Scodelario) who betrayed him but he still has feelings for her.
It is teenage story telling at its height, but the action sequences are enjoyable and the chemistry between the cast is a pleasure to watch.
Rating: 3 out of 5 stars
Rated: M
Distributor: 20th Century Fox
In cinemas now