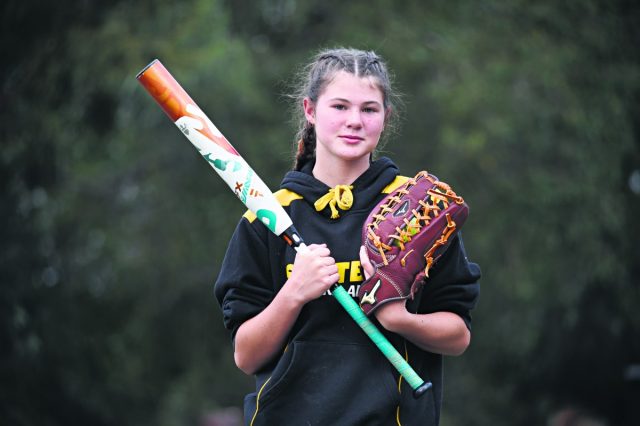 A local sports star will have the opportunity to showcase her talents on the national stage when she takes on the country's best later this month. 
Byford Secondary College student Courtney Auhl has been playing softball for the Panthers Softball Club since she was about seven years old and has recently received the call up to play for her state in the School Sport Australia Softball Championship. 
Courtney's mother Sharon said she was at school when she found out she had been named in the team. 
"She was over the moon considering she thought being the youngest, she wouldn't get in," she said. 
"She hopes to achieve more experience and have a great time with her teammates.
"Coming out with a win would also be great."
Courtney became enthralled with the game after watching her mother Sharon play on various fields in Perth and is thrilled to see softball return to the Olympics program for Tokyo 2020 in the hope that one day she will compete for her country on the world stage. 
She has previously competed in the under 15s regional state competition in 2017 and, more recently, she travelled to Melbourne to take on the competition in an Easter tournament. 
Courtney will travel to Canberra between May 10 and 18 with her fellow teammates to compete against teams from New South Wales, Australian Capital Territory, Queensland, South Australia and Victoria.