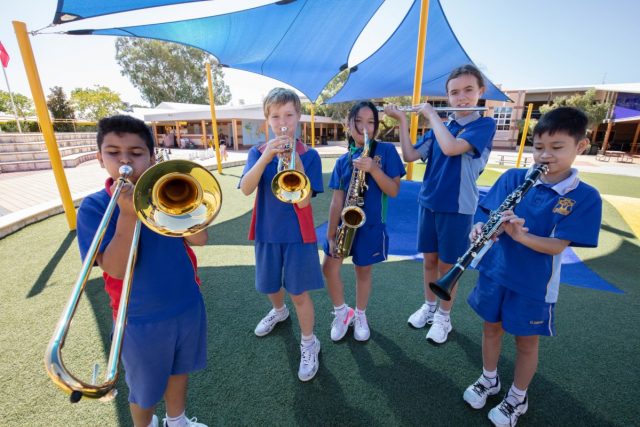 Year five students will be jazzing this year up with their brand new wind instruments as part of a collaboration between St Joseph Primary School and St Norbert College.
Students aged about 10-years-old received wind instruments such as trumpets and clarinets to launch a new compulsory music program last week.
There are 64 St Joseph Primary students who will be given the opportunity to learn and become music masters of wind instruments.
Principal John Rose said the school is proud to be recognised as being strong in the performing arts.
"Arts and the school saw this as an opportunity to further enhance one of our strengths," he said.
"Last year after a quick demonstration of all instruments they were able to choose an instrument.
"All students were able to get their first or second choice of instruments and trombones were the most popular instrument with 18 students playing it."
Last week students had the chance to experiment with the new instruments and Mr Rose said students were quick at playing and are very excited for the session this week.
The 40 minute class will be run by St Norbert College director of music Chadwick Beins and trained musicians will attend the sessions throughout the year starting with small groups of three on Friday.