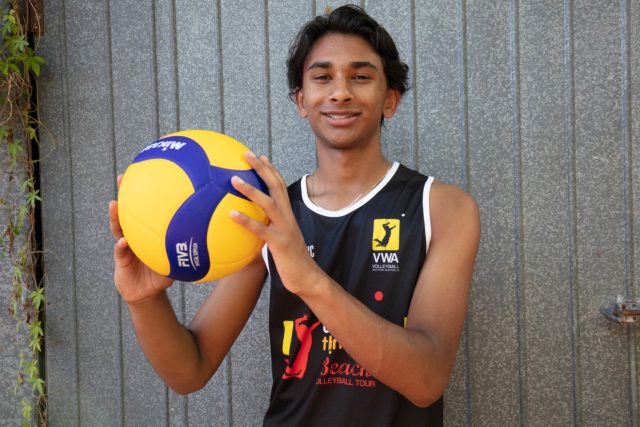 A fourteen-year old local boy is in his third year of representing Western Australia for both beach and indoor volleyball.
Danyl Mathews has been playing indoor volleyball for four years and beach volleyball for three years.
The Rossmoyne Senior High student said volleyball runs in his family as he was surrounded by the sport's culture when growing up.
"My uncle played in the junior national team back home when he was younger and my older brother, Abel, also played volleyball at the state level when he was at school," he said.
"Volleyball is a very enjoyable and exciting game and I love the camaraderie and friendships created along the way."
Danyl first represented the state in the Australian Junior Volleyball Championships in 2018 and the Australian Junior Beach Volleyball Championship in 2019 and this year he will do it again from March 14-18 at Coolangatta, Gold Coast.
"It is very surreal and extremely exciting and I am very grateful for the opportunity given to represent the state in all these competitions," he said.
"Every state will bring their best players and every game will be difficult but my biggest competitor will be New South Wales."
The young athlete will also be competing against Japan this week at the Junior Development Program camp happening from February 19 to 26 in Canberra.
"I am expecting Japan to be mentally and physically strong," he said.
"I am looking forward to the experiences which I am going to gain and hopefully attain improvements in my skills as well as obtaining a stronger mind set."