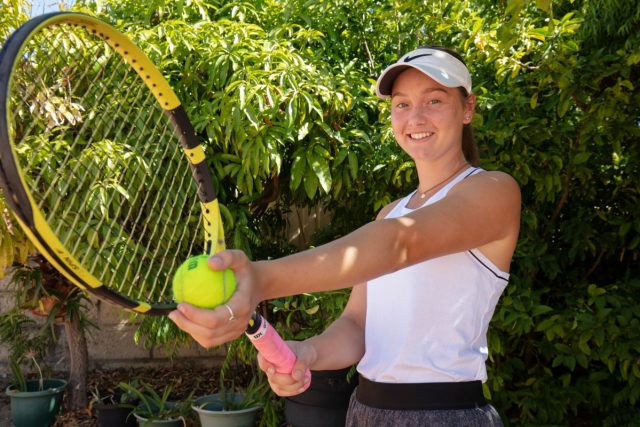 A local year 12 student is already considered one of the top tennis players in the world. Willetton Senior High student Natasha Camer-Pesci is no stranger to success as she has taken out first place in some of the most prestigious tennis competitions in Australia.
Natasha has been selected in the under 19s state team for School Sport WA to compete in the Tennis Pizzey Cup this year in Perth.
She trains eight to 10 hours a week all up inbetween hitting balls, matches and fitness. "My expectations for Pizzey Cup this year is that it will be lots
of fun.
I think we have a good team this year with depth so we should do well hopefully," she said.
Some of her accolades in tennis include winning her first international adult ranking last year where she qualified for the main draw and was ranked the 1555th in women's tennis worldwide.
She also won the Nedlands Summer Silver Australian Money Tournament last month and last weekend she won the first round in the Women's International Tennis Federation World Tennis Tour of the Australia Pro Tour events in Perth.
Even though she lost the second round she is expecting to do better in the second event this year.
This is also the third time in a row she is competing in the pro tour where she gets to compete against some of the best.
"The highlight of this event is probably just making it into such a big event and being able to play, because the environment is so different in that it feels a lot more professional than local tournaments," she said.
"Time management is challenging but everything has to get done and so it somehow mostly does.
"I think playing adult grand slams one day would be the ultimate for any tennis player."