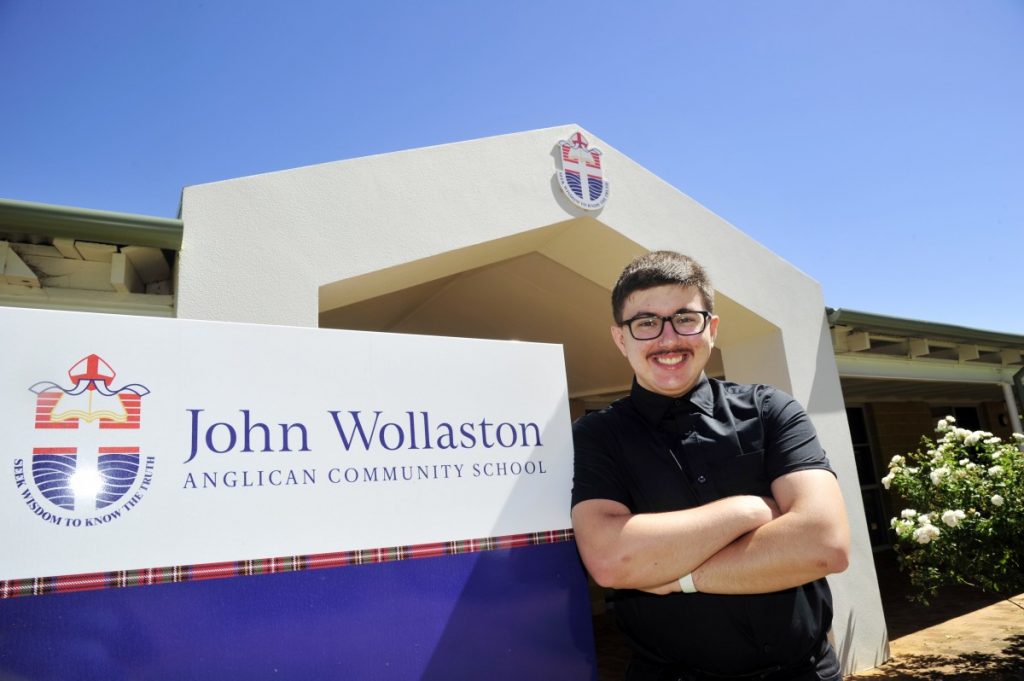 Students have had it tough over the last year or so, with COVID restrictions making the final year of study particularly challenging for our year 12 students. But that hasn't stopped local Camillo student Rossi Macri, who has made top marks in this year's ATAR results.
Rossi, who completed high school at John Wollaston Anglican Community College last year, achieved an ATAR score of 94.5, placing him in the top ten per cent of Western Australian ATAR students, earning him a certificate of distinction.
But the stellar student was humble about his success when talking to The Examiner.
"It feels pretty good, but nothing too extraordinary," he said.
"I'm just glad I got the result in the end."
Sharing his secrets for studying success, the top-scoring student was quick to point to those who surrounded him with support.
"My teachers, my family, and my friends were my best allies during 2020 and 2021," said Rossi.
"It may sound obvious, but they really are there for you, and many take that for granted without realising it. I couldn't be the person I am today without them."
"As I began to notice their support and utilise it to help me, ATAR became less strenuous."
"They've helped me with my preparation and practising for my exams, which I am grateful for; and my own studying also contributed, of course."
Rossi's family was beaming at the brilliant results.
"It feels wonderful, I'm very proud of him," said Rossi's Nan.
Rossi's mum, Stephanie, was also full of pride.
"It is an honour, and I am extremely proud of Rossi and his achievements," said Stephanie.
Despite his lofty results, Rossi enjoyed a well-rounded range of subjects at high school, including Photography, Music, Health and Sports.
But Physics and Chemistry were the biggest drawcard for the recent graduate, who has applied for a Bachelor of Engineering (Honours) and Commerce at Curtin University next year.
"My goals are to build on my passions and interests I discovered at school and either refine those into a certain field of study or to use them to help find a new interest that was previously unfounded, and then to be involved in society and help make it a better place," said Rossi.
Proud mum Stephanie is excited for what the future holds for her son.
"I'm very excited to what the future may bring, and we couldn't do it without the wonderful support of the lovely teachers at John Wollaston."
Rossi said he wanted to thank his teachers, Mr Fox, Mr Longman, Mrs Surgeson, Mr Mayes, Mr Marchant, Mr Crawford, Mr Crawcour, Mrs Worth, Mrs O'Malley, Mr Stewart and Ms Ford for their support.