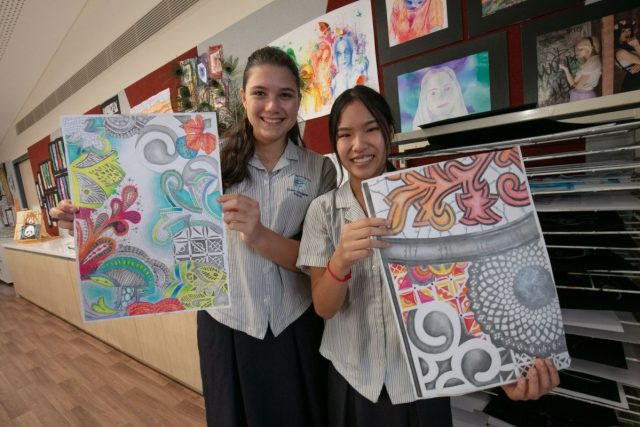 Selected students in Mundijong will benefit from a new Art Centre at Court Grammar School.
Enriching student's education experience through dance, drama, visual art, digital art and technology is the goal of school as they open their newly developed Art Centre.
Friday March 5 marked the opening of the brand new facilities, which boasts innovatory amenities.
The Art Centre was built to enhance the education of students who are successful in gaining entry into the new Arts Academy.
A spokesperson for Court Grammar School said the opening was an important milestone in the ongoing development of Court Grammar School which opened in 2006.
"With the unprecedented growth in our School numbers, we are continuously improving our School and resources to ensure the best learning environment for our students," she said.
Court Grammar students are given opportunities to display their works at various events and are the focus point of the schools biennial Spring Arts Festival.
On Friday the schools Art Academy students were acknowledged and received their Academy badges in front of family members and the School community.
The Right Reverend Kate Wilmot, Assistant Bishop of Perth, blessed the centre.
Construction will also shortly begin on the new two-storey pavilion at the school, which will serve the purpose of a Resource and Learning Centre with a Library, study areas and classrooms.
Scholarship opportunities are available for students through the Arts Academy.