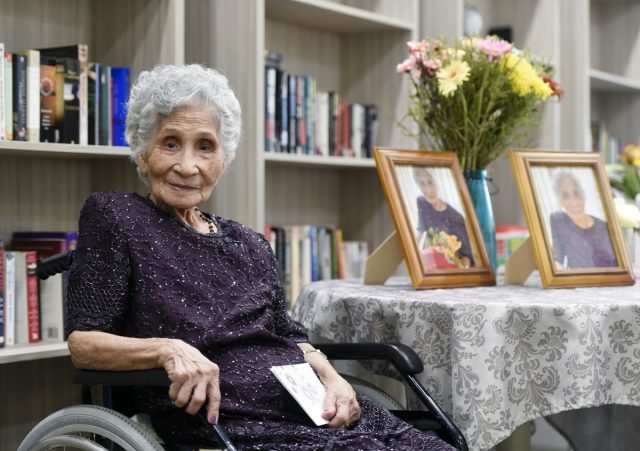 It's not every day that you turn 100 years old but for Patrocinio Abalos it is time to celebrate.
Ms Abalos celebrated her big day on February 22 at the Buckley Caring Centre in the Amaroo Retirement Village where she currently lives.
She was born in the Philippines and immigrated to Australia more than 40 years ago.
Sadly, Ms Abalos' husband died at a very young age and she had to raise their six children on her own, which has made her the loving mother that her family knows her for.
Although two of her children have died she has 13 grandchildren and 20 great grandchildren.
Staff members from the Buckley Caring Centre said she loved going to the casino before coming to the centre and now she loves eating ice cream and spending time at the chair aerobic activities.
She also gets regular visits from her eldest son Eduardo and her granddaughter Maria who also visited her for her big 100th birthday celebrations.