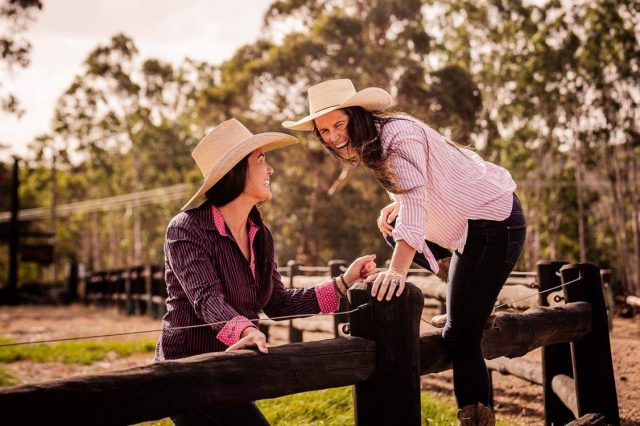 Jarrahdale sisters Tracey Jarrett and Salli Galvin have revealed how they overcame adversity to make a difference as part of a new novel launching in the coming months. 
Empowered Women Empowering The World is a collection of stories, compiled by Toowoomba entrepreneur Tammie Pike, from 15 highly accomplished women who share the key to perseverance in a bid to encourage other women to embark on their own self-empowerment journey. 
At just eight years of age, Galvin's life was shattered by the sudden death of her father to suicide. 
As the eldest of four children, Galvin said she was forced to grow up quickly and exhibit resilience. 
"I had the perfect upbringing until it wasn't," she said. 
"Back then, suicide and mental health wasn't discussed like it is now. If mental health awareness and mind fitness was taught back then, perhaps things would have been different. 
"My mother was amazing, as was our extended family. 
"It really demonstrated the power of family. 
"I certainly had to grow up very quickly, but what doesn't kill you makes you stronger. 
"It really puts things into perspective and makes you appreciative. 
"Gratitude has become a really big thing for me, too, but above all, it really reinforced the power of the mind." 
Galvin was exposed to the power of mind fitness at the Australian Institute of Sport at just 13, learning that the power of mindset was important in all aspects of life, not just sport. 
The mother of four has since lived by the notion that having a strong, fit and flexible mind is just as important as having a strong, fit and flexible body, something she has instilled in hundreds of other people as part of her work as an author, mental health awareness ambassador and mind fitness coach. 
The apple doesn't fall far from the tree in the Lyster family, with sister Tracey Jarrett also having overcome adversity to establish herself as a successful author, motivational speaker and elite athlete. 
Despite sharing Galvin's tragic story of loss in her earlier years, the busy mother of five has represented WA as an elite polocrosse player and gone on to establish 'The Juggling Mum' – a blog dedicated to empowering families with parenting advice, events and a supporting network. 
A virtual launch of Empowered Women Empowering The World is expected to take place in the coming months before the official release mid-year. 
For more information, visit salligalvin.com.au