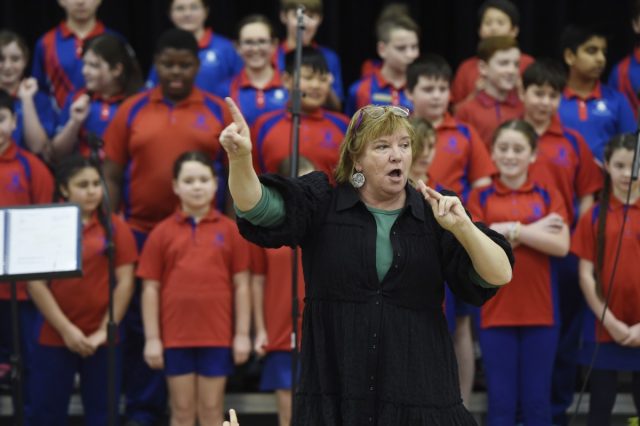 Students from across Armadale and Serpentine Jarrahdale took part in a special festival to bring local schools together to sing in harmony.
Dalefest has been running for over 30 years and is a tradition in the area.
The Senior Dalefest was held on August 11 at the Kelmscott Hall.
According to Armadale Primary School music teacher Bree Hartley, the teachers from local schools meet early in the year and decide on the songs the students will sing as mass or community songs.
"Each school also prepares their own item songs, so these are ones they sing on their own," she said.
"It's a performance but it's also a community event."
Students usually start preparing for the Dalefest at the beginning of term two whilst also preparing other events they perform at.
"Three of the schools are also preparing for One Big Voice," she said.
"One school is preparing for the Massed Choir Festival and another is preparing for WAGSMS."
Despite being busy preparing for the various performances, the schools still participate in the Dalefest.
"The music specialists work collaboratively to decide on the songs, organise the logistics and work as a team," Ms Hartley said.
"It's our own local fest. This year seven schools participated, but ordinarily there would be about 10 schools.
"We have schools sometimes as far as Serpentine and up to Roleystone and towards Forrestdale as well."
Around 280 students participated in the festival.
According to Ms Hartley there was no community audience this year due to COVID-19 logistics so the schools purely performed to each other.