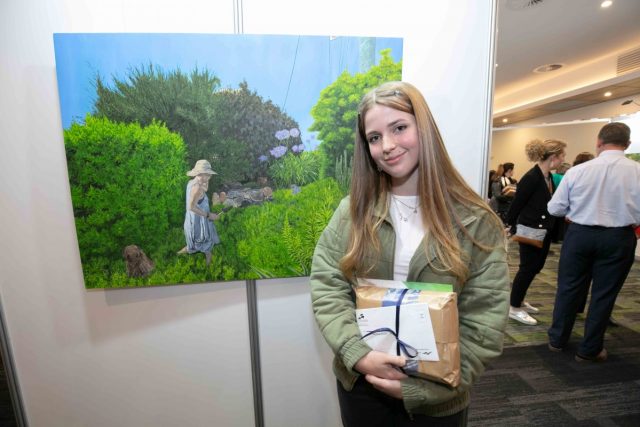 Youth across Armadale and surrounds had their artwork recognised and celebrated at the annual Outside the Frame Awards held by the City of Armadale.
An exhibition showcasing some of the best contemporary artworks by young artists across Perth was held at the Armadale District Hall from August 7 to 15.
The exhibition was the culmination of works for the Outside the Frame Art Awards featuring around 40 thought-provoking works, sharing current trends and ideas from student artists in years 11 and 12.
Kelmscott Senior High School student, Lochlan Smyth, was awarded the Local Artist Award for his mixed media piece.
The judges said his artwork was very clever, exceptionally well constructed, and that the use of diverse materials was executed perfectly.
Four students from Perth Modern School received awards and the school was awarded with Best Collective Works.
Mayor Ruth Butterfield presented the awards on Friday, August 6.
"The City established the Outside the Frame Art Awards 21 years ago as a platform to assist developing young artists and to celebrate the creative talents of the younger generation," she said.
"This year we attracted entrants from 11 high schools with 40 young artists exhibiting. The awards encourage creativity, interpretation and critical thinking – key skills that students need for the future, whether in the arts or another industry.
"Art speaks to us in ways that enhances our lives.
The city continues to support arts programs and partnerships, recognising not only the connections the community makes with art, but also for what art teaches us about the world we live in."