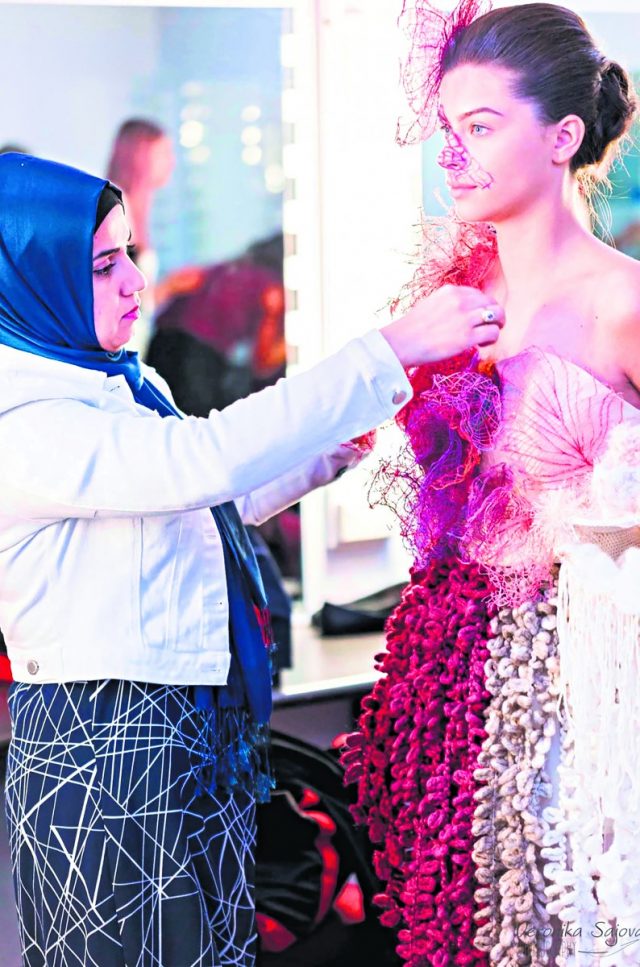 Global warming and endangering Australian coral reefs are local student Nasrim Qasemi's silent message in her art creation Coral, which awarded her with the Highly Commended Award at the Wearable Art Showcase.
The Thornlie resident claimed her award under the Tertiary Student Category being one of the 10 finalists selected from TAFE.
Coral was created using free embroidery and different fade of colours to match the discoloured and bleached Australian coral reefs.
Not only a nature lover and a fashion designer Ms Nasrim wants to become an advocate against global warming and uses art as a powerful tool to deliver a message.
"I believe it's important to know about global warming, its impact on our environment and find ways to prevent it," she said.
"By using art I want to communicate these issues without relying on words."
South Metropolitan TAFE creative industries portfolio manager Andrea Quintal said the exhibition showcases visionary students inspired by social issues using the human body to express art and a narrative.
"We are proud once again to be a part of the Mandurah Wearable Art program, which provides our students with the opportunity to collaborate with the industry and showcase their artisanship with the wider community,"she said.