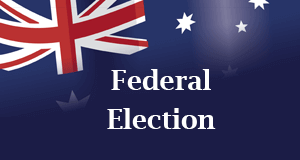 A re-elected Coalition government will provide $150,000 for upgrades to CCTV cameras in the City of Gosnells under the government's $40 million Safer Communities Fund.
Liberal candidate for Burt Matt O'Sullivan and Justice Minister Michael Keenan made the announcement in Gosnells on Monday.
The funding would be delivered by the city to upgrade and expand the use of its current camera network, including the upgrade of the CCTV network surrounding public libraries in Amherst and Kenwick, the Addie Mills Centre and at the Gosnells Skate Park.
Mr O'Sullivan said law and order was at the forefront of issues people raised with him.
"That is why I'm pleased to see this extra investment into our community by the Liberal government through our Safer Communities Fund," he said.
"Only Safe communities can be strong and prosperous, and the best way to tackle crime and anti-social behaviour is to prevent it happening." Mr Keenan said the Coalition's community safety record was solid.