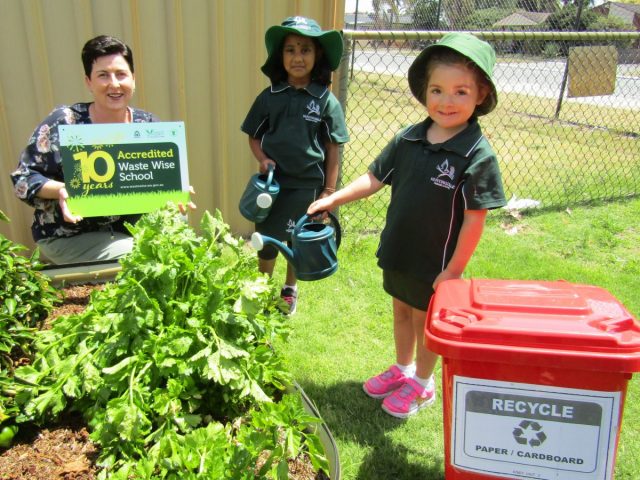 A total of 491 schools accredited in the Waste Wise Schools program celebrated National Recycling Week last week from November 11 to 17 with 18 schools including Huntingdale Primary and Canning Vale Primary who are achieving a 10-year milestone.
The Waste Wise Schools program aimed to recognise and celebrate the waste reduction and recovery efforts undertaken by schools by assisting with infrastructure set ups and providing resources for recycling, composting and worm farming.
Huntingale Primary principal Edmund Black said he is proud to see the school develop so many projectswithin the program and congratulates students and science committee coordinators Natalie Birrell and Kate Menzies for their hard work.
"For the past 10 years they have been strongly promoting waste wise and teaching children how to recycle and be aware," he said.
Mr Black said the school had a number of waste wise projects including a no waste lunch day on Wednesdays where students are encouraged to bring their lunches with the least amount of waste packaging.
"You would be surprised with some of the creative things our students come out with during this day," he said.
"Parents are also involved and they set healthy meals with no wrapping or containers."