Sixteen-year-old Joella Flanagan holds a number of accolades including 2018 Young Indigenous Artist of the Year, 2019 Talisman Mining Indigenous Art Award and now winner of the Clough Aboriginal Artwork Competition for her work Hands.
The Southern River College year 10 student painted a set of two hands in her most recent work and she said the inspiration behind it was her brother's hands.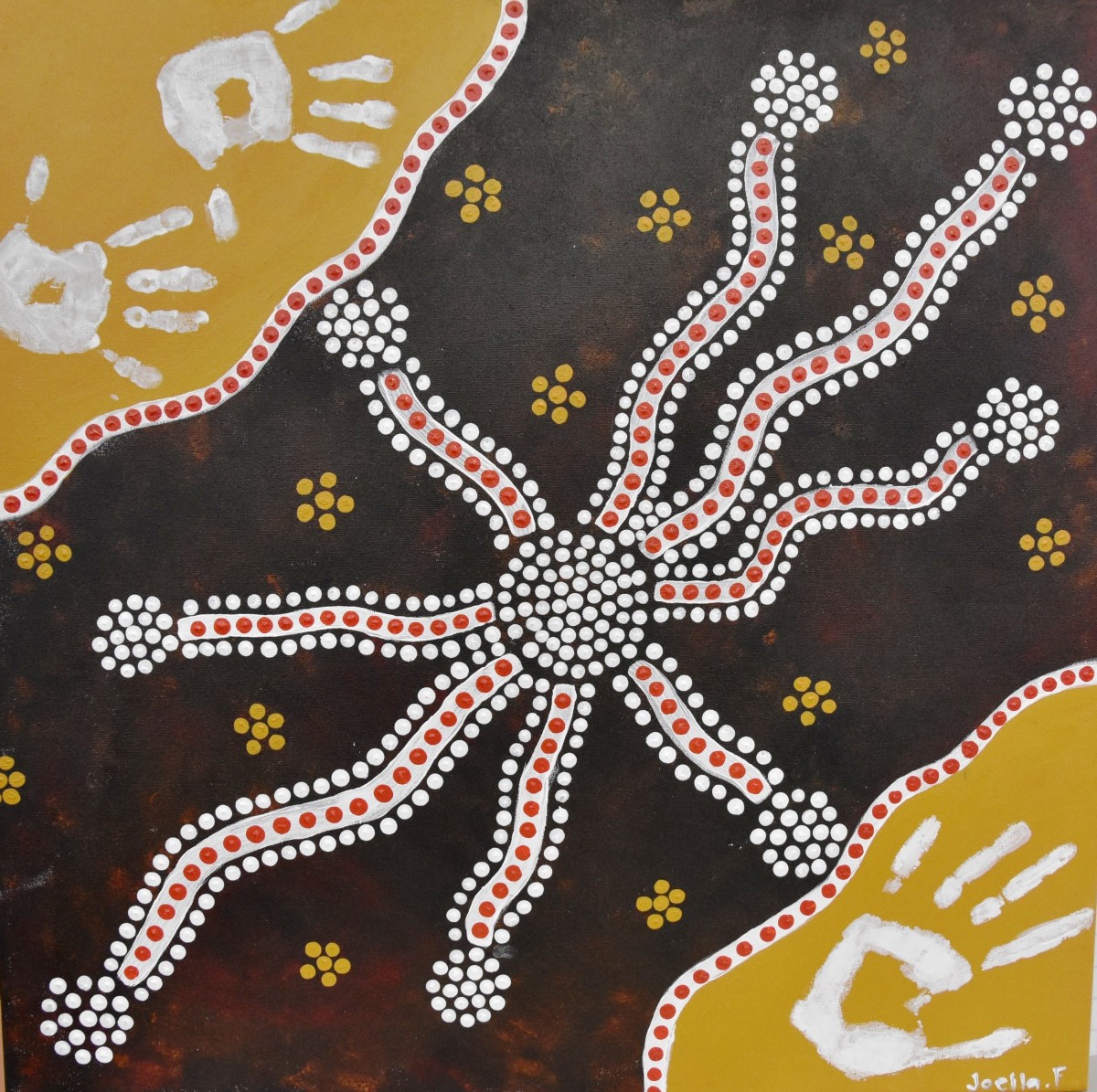 "The painting is about different cultures crossing barriers to connect with each other and it's also a reminder that we all should give a hand to each other," she said.
"My paintings let me express myself and tell the stories of my family and my culture."
Art has always been part of Joella's life, even when growing up with her grandmother and grandfather who painted and told her stories about their artworks.
"I was surprised when I found out that I won the Clough Aboriginal Artwork Competition but I feel really proud that they chose my work, it's kind of cool," she said.
"I also hope that people who see the painting take away the message that we are all one."
Joella was planning on working in mining but she said she would always continue to pursue her passion for painting.
Head of art Dusty Ward said she was delighted with Joella's achievements this year and said her painting symbolised the meaning of unity and balance.