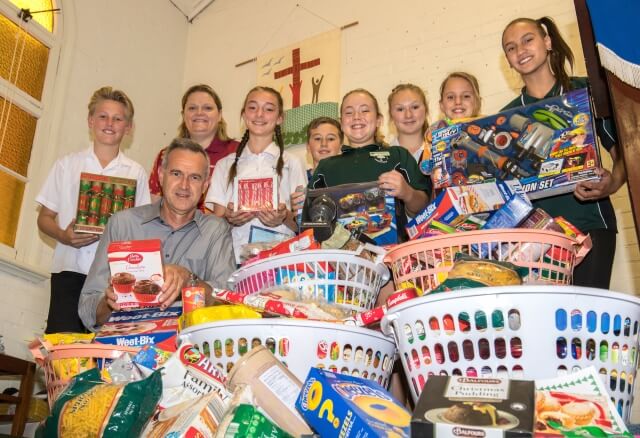 Coordinated by the Byford and Districts Community Bank five primary schools in the Shire of Serpentine Jarrahdale took up the Christmas food appeal to help those in need this holiday season.
Byford Primary, Byford Secondary, Marri Grove Primary, Mundijong Primary and Serpentine Primary delivered baskets to the Uniting Church in Byford on December 8.
Byford and Districts Community Bank liaison officer Margaret Eakin said she delivered 38 baskets to the schools and the students were asked to donate non-perishable food items.
"Once they were delivered to the Uniting Church the DCP will supply the food hampers to the victims of domestic violence and lonely seniors in the district," she said.
"The schools have worked enthusiastically to fill their baskets and it is wonderful."