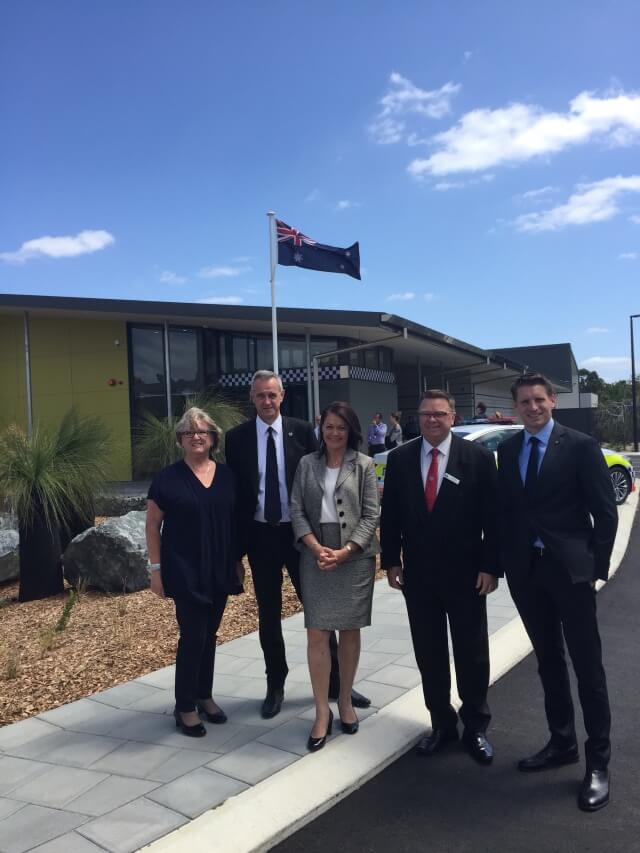 The new Mundijong Police Station officially opened on December 7.
The $8 million facility opening was attended by Deputy Premier and Minister for Police Liza Harvey and Member for Darling Range Tony Simpson.
Mr Simpson said he had been lobbying for a new police station in the electorate for more than 10 years.
"I am so impressed with the new state of the art police station," he said.
"It has ample room for growth if required."
Mr Simpson said he was pleased to see that some of the artefacts from the old station had been displayed with the new art.
"This includes jarrah floorboards from the cell and the old cell door," he said.
Ms Harvey said the station could accommodate up to 30 officers and up to 44 officers with minor modifications.
"This new station will cater for future policing needs, population growth, local land developments, increased tourism, high demand for police services by the general public and the ongoing service to the expanding communities between Armadale and Mundijong," she said.
"This particular station site also allows us to conduct major modifications to further increase officer capacity in the decades to come."
The new facility includes office and meeting areas, charge room and interview rooms for processing detainees, storage, staff amenities room and gymnasium and locker and shower facilities.
The building also incorporates sustainability initiatives including a 30-kilowatt solar power system, an advanced solar hot water system and sensor controlled LED lighting throughout the station.