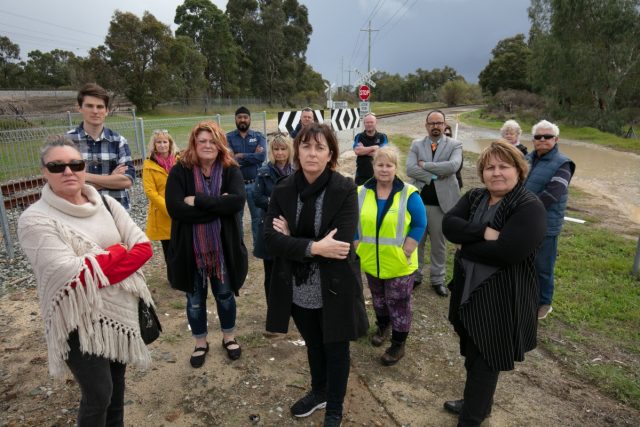 Relief at hand as local residents continue to demand the installation of deep sewerage in 120 Kenwick properties, Minister for Water Dave Kelly said the Water Corporation will fund a wastewater crossing under Albany Highway and the Armadale train line.
Kenwick residents were promised deep sewerage 25 years ago.
However, Mr Kelly said the infill sewerage program, that began in 1994, prioritised properties on smaller lots and those closer to water bodies due to them being less suitable for onsite wastewater management.
"The state government invested more than $1 billion through the program and connected approximately 100,000 existing households in Western Australia to wastewater networks, including more than 5000 properties in Kenwick, Beckenham and Maddington," he said.
"The program is now completed and all high priority areas have been connected to the wastewater network.
"A small number of larger blocks, generally over 4000 square metres, were not connected due to substantial costs involved and the ample land available to safely and effectively accommodate wellmaintained septic tanks."
But last week, Mr Kelly confirmed the Water Corporation is supporting the City of Gosnells to encourage the formation of a developer-led contribution scheme.
The major component of the proposed works is a wastewater crossing under Albany Highway and the Armadale train line, which will cost more than $2 million, and it will be funded and built by the Water Corporation as apart of its growth program.
"The $2 million wastewater crossing will align with the City of Gosnell's plan for any future extension of local wastewater networks," Mr Kelly said.
"As such, timing will largely depend on whether the city chooses to introduce a developer contribution scheme.
"The Water Corporation's support to the city extends to providing technical advice on infrastructure design, providing estimated costings and installing a wastewater crossing if or when required.
"The project will be budgeted as required."
But former City of Gosnells deputy mayor Terresa Lynes, who purchased a property in 1995, said the land in Kenwick is heavily clayed.
"There is nowhere to run it off, this is a health and environmental risk," she said.
"With the government announcing plans to spend $5.5 billion to create jobs and economic stimulation, there has never been a better time to commit to installing the deep sewer in Kenwick," she said.
This article follows on from Residents demand action on sewerage