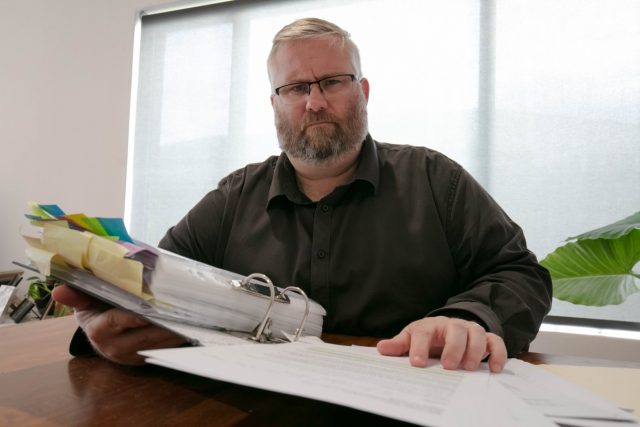 The case brought by former SJ council hopeful and Byford resident Shaye Mack against the WA Electoral Commission has now closed, with a verdict expected to be handed down on July 1.
Mr Mack lodged an invalidity complaint with the Court of Disputed Returns in the wake of the arrest of two campaign volunteers with connections to then-candidate Gary Singh over theft of ballot papers in Byford on September 29.
Mr Singh was elected to the North Ward on October 16 with 606 votes, along with Rob Coales who enjoyed a strong majority with 1161 votes.
Mr Mack placed third, missing out on a council position with a total vote count of 432.
Ved Tewari, who assisted with Mr Singh's campaign, and Mr Singh's then-wife, Amandeep Rosha were caught by residents with about 50 ballot papers, two weeks prior to election day.
Both were subsequently charged and given spent convictions.
On October 11, Mr Mack brought his concerns of widespread ballot theft to the Serpentine Jarrahdale council, having conducted a door-knock survey from which he concluded some 70 instances of residents not receiving a ballot paper.
In response, the Shire suggested concerns over the conduct of the election should be raised with the West Australian Electoral Commission.
On November 3, Mr Mack lodged his invalidity complaint.
The first hearing of the matter was held on April 11, however the second and final hearing was delayed twice, until June 2.
At the hearing, Mr Singh took the stand to give additional evidence regarding conversations he had with Ms Rosha on the day of the ballot theft.
According to Mr Singh's testimony, on the morning of September 29, he and Ms Rosha had an argument, following which Ms Rosha stated: "You're not the right person to do this election, I will not let you win," before leaving the house.
Later that day Ms Rosha and Mr Tewari were arrested after residents in Byford caught the pair stealing ballots from residential mailboxes.
During questioning from the State Solicitors Office, representing the WA Electoral Commission in the capacity of an intervenor, Mr Singh was asked why he did not bring this conversation up when providing a witness statement in January, having understood her comments to be in relation to the ballot thefts as early as October 2021.
Mr Singh explained that he believed her statement to police was more important than that conversation.
In closing, the representative for the State Solicitors Office spoke of the likelihood that ballot thefts occurred more than once, as well as the fact that, according to witness statements, fraudulent ballots had been returned, suggesting the possibility that the election had been compromised.
On June 1 City of Cambridge mayor Kerri Shannon referenced ballot thefts in Serpentine Jarrahdale as a concern regarding that council's decision to not permit postal voting in an extraordinary election due to be held before August 26.
Speaking to the media, the mayor referred to Mr Mack's door-knock survey in stating: "It was only when someone had knocked on those people's doors and asked them if it was their signature on the ballots that the WAEC realised there had been significant flaws in the election."
A decision likely to be handed down on July 1.