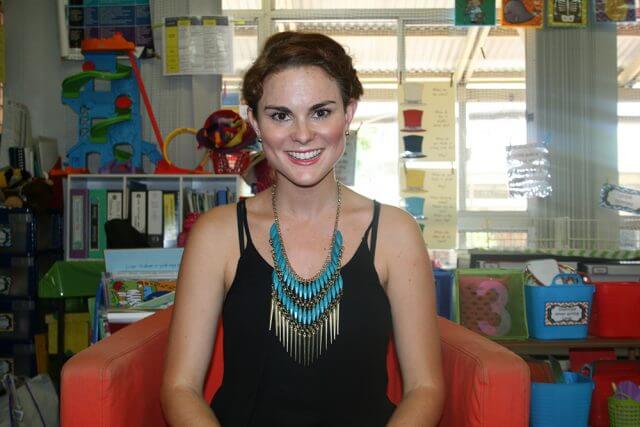 Hot on the heels of Rostrata Primary School teacher Richard Johnson reaching the world top 10 of the Global Teacher Prize, another teacher from the school has won a national teaching award.
Early childhood teacher Rebecca Peckitt recently won an Excellence in Teaching Innovation Award for adopting the Kimochi philosophy to help teach emotional intelligence by helping children to manage, discuss and regulate their feelings through puppetry.
Principal Barry France said Ms Peckitt is a personable, enthusiastic teacher who cares deeply about the progress of every child in her class.
Mr France said Ms Peckitt helped students in her year one and pre-primary class to develop their social and emotional skills.
"Using puppets named after emotions, she helps her students name their feelings, know that it's okay to have feelings, and learn appropriate ways to express them," he said.
"She was nominated for this award by a parent and that reflects the esteem in which our community hold her."
He said Ms Peckitt was a great influence on the culture of the school in her approach to her work as a classroom teacher and as a member of the school board.
"She was a founding member of our Stephanie Alexander Kitchen Garden project, she organises grandparents' day and opportunities for parents to get involved in their children's learning, among many other things," he said.
"Ms Peckitt works with other teachers to continually improve teaching and learning.
"She is particularly passionate about young children's literacy."
Another Canning educator, Lynwood Senior High School's learning support coordinator Joyce Michael won the leadership and development award in the awards for creating and putting in place strategies to support students with disability and learning difficulties.
Ms Michael also focused on developing students' literacy skills and has led a whole school approach to teaching literacy.