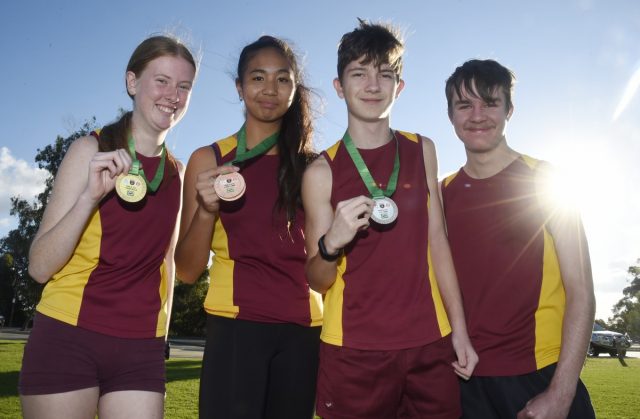 Maddington Little Athletics didn't feel so little when four athletes qualified this year to represent Western Australia.
The children qualified for the 2019 little athletics tour of Kuantan and Malaysia and in the WA State Championships that took place earlier in the year in Perth at the WA Athletics stadium.
Their commitment and dedication to the club was so extraordinary they earned a gold, silver and a bronze medal.
The little athletes participated in different categories. Brooke Mortimore and Kodi Teague were in the under 14s category and Cameron Colyer and She- vana Pado participated in the under 15s.
Brooke earned a gold medal for his 1500 metre walk and Kodi earned silver in the 4×100 relay and he also placed fifth at the discus and fifth in shotput.
Shevana earned a bronze medal for both her triple jump and long jump and came fourth at high jump.
Cameron came in fifth in his 1500 metre walk. For more than 20 years coaches and Maddington father and daughter team Joe and Gabrielle D'Agnone have been down at the club coaching the children and said they couldn't be more proud of their achievements.
The club is starting pre-season in September 12 and registrations are now open for those little athletes who want to participate in the new season both summer and winter seasons.
Athletes can compete in a range of different running circuits from 60 metres to 1500 metres and walking events from 300 metres to 1500 metres depending on their age.