Ever wondered what dogs say to one another when they are at the park or looking at you with those big eyes while you are eating your tucker? 
A Dog's Journey doesn't just explore the everyday life of dogs, but also the idea of reincarnation in a bid to be there for their loved ones, forever and always. 
The sequel to the 2017 flick A Dog's Purpose, the second installment A Dog's Journey does not disappoint with many tear-jerking scenes and pooch humour, as Bailey (voiced by Josh Gad) explores life inside many bodies, big and small.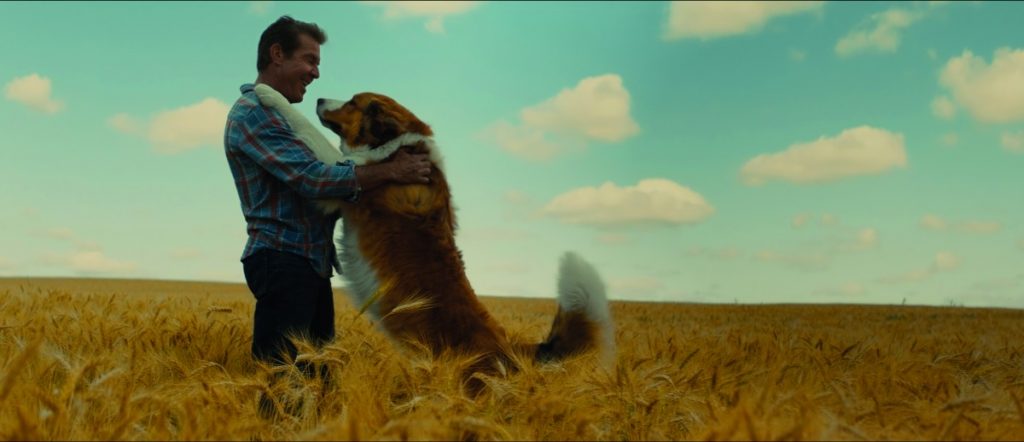 The film follows the journey of CJ as a toddler (Emma Volk) and child (Abby Ryder Fortson) as she grows up with her musically focused mother Gloria (Betty Gilpin). 
CJ's grandparents, Ethan (Dennis Quaid) and Hannah (Marg Helgenberger), are desperate to keep the family together on the family farm in Michigan, but they push Gloria too hard and she flees with their granddaughter in tow. 
A rocky upbringing with a single mother who is always out late at night, CJ decides to bring home her first puppy, Mollie, who is actually the family's beloved Saint Bernard Bailey reincarnated. 
The storyline develops slowly, which is probably the movie's only downfall, but the ending is definitely worth sticking around for, as the storyline goes full circle. 
A strong recommendation for anyone who adores their four legged furry friend, but don't forget to pack a couple of tissues. 
Rating: 3.5 stars 
Rated: PG 
Distributor: Universal Pictures 
Release date: In cinemas now