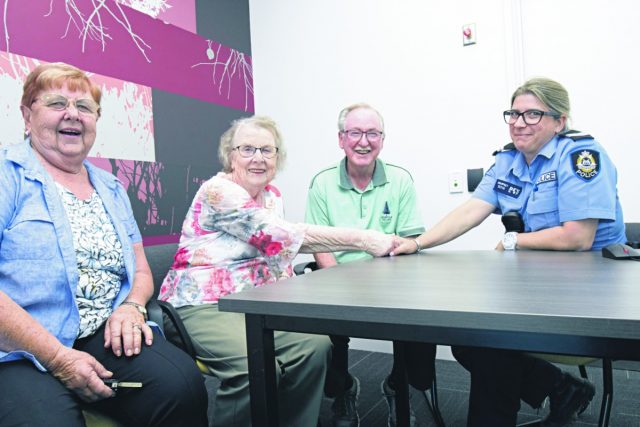 A projector, a couple of laptops and several pieces of oral history recording equipment will soon be delivered back to its rightful owners thanks to the work of the officers at Mundijong Police.
During a vehicle stop on Mundijong Road on Anzac Day officers looked inside the vehicle and saw the unusual items allegedly stashed on the back seat.
Senior Sergeant Darryl Brandis said the items, which were allegedly stolen from the Jarrahdale Heritage Society were unusual and stood out to his officers.
"The occupants didn't have a good knowledge of the items inside the vehicle and subsequently three adults of various ages were charged with burglary and stealing," he said.
Society president and curator Di Henneker said she was first informed of the incident when she received a call from police at about midnight on April 25.
"It is unusual for Jarrahdale as we are quite hidden away but unfortunately it is a fact of modern life," she said.
"It is a wonderful outcome and we are very pleased.
"Thank you to the Mundijong Police for their prompt and very successful response."
Ms Henneker said she also wished to say thank you to the many members who cleaned up the society headquarters after the break in.