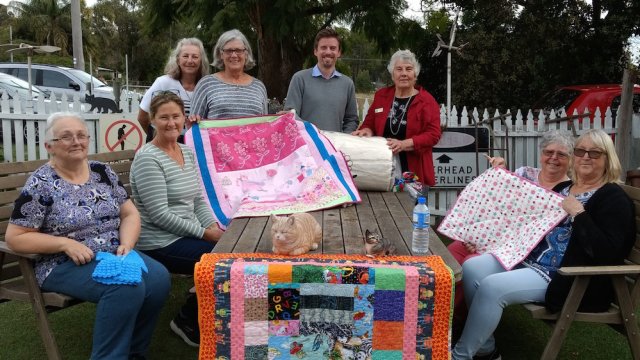 After being introduced to a group of volunteers by his aunty an Oakford resident has donated $180 worth of wadding to the group.
Morgan Byas said he knows nothing about quilting but his aunty has recently found a group of women in Serpentine Jarrahdale who knit and sew and donate many of their items to the Country Women's Association of WA.
The association aims to improve the wellbeing of people especially those living in rural areas.
Mr Byas said he wanted to give back to the small group of women and leading him to donate the wadding earlier this month.
He said he was confident his modest donation would be well used to create items, which were not only practical but beautiful.
"The volunteers here demonstrate the very best qualities of our community," he said.
"Coming together and demonstrating great skill and applying their amazing talents to help those in need."
Mr Byas said the group gather all the left over materials and knit sleeves which are used by people suffering with a wide variety of conditions including anxiety disorders.
"They use the material to knit a sleeve," he said.
"The sleeve can be used to play with and pick at rather than picking at skin.
"It's a great idea."
Mr Byas said Serpentine Jarrahdale was facing many challenges and the only way to overcome them was to pull together as a community.
"It is important to recognise and reward the great work done by all volunteers," he said.
"Their work enriches our community and improves the lives of those in need."