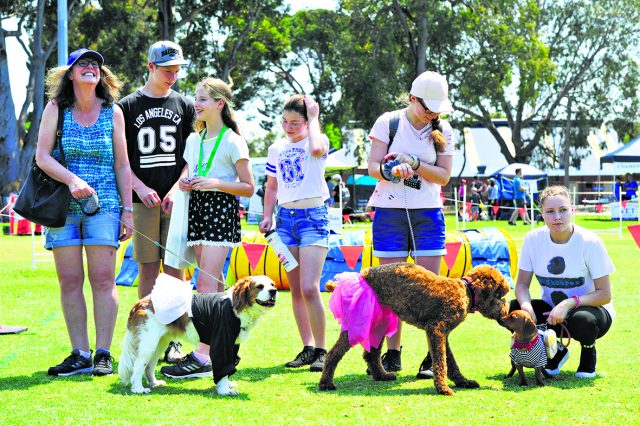 Armadale's Rushton Park was a hive of activity last weekend as many of the city's furry friends got together for the ultimate dog's day out.
The 12th annual event was a huge success with the community coming together for the love of all dogs great and small.
Deputy mayor Ruth Butterfield said there was plenty to see and do with some dogs showcasing their skills in the agility courses.
"There was a huge increase in attendance compared to last year and it was good to see so many others getting their dog's microchip details checked, as this is the best chance for your dog to find you again if they get lost," she said.
The event included a number of stalls, competitions for best dressed dog and best dog trick, a bouncy castle, face painting, food trucks, a dog wash and an assortment of dog treats such as cupcakes, biscotti and frozen peanut butter and berry goodies.
Photographs – Richard Polden.