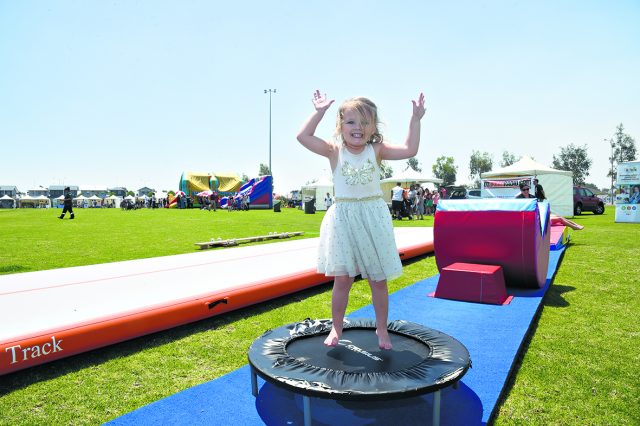 A free family event to celebrate growing cultural diversity was a huge success as thousands pounded the pavement to get to this year's Piara Waters Community Festival.
Held on Sunday at Piara Waters Oval, the event included a range of entertainment and activities including a Constable Care puppet show, a visit from the police canine unit, Aboriginal and Maori dance performances, Senegalese drumming and performances by students from Harrisdale Primary.
There were also stalls which were manned by a variety of local groups including the WA Cricket Association, the WA Football Commission, the West Coast Academy of Martial Arts, children's scouts groups, yoga and meditation groups as well as physiotherapy, daycare, family and mental health services.
City of Armadale mayor Henry Zelones said the weather was on their side as a large crowd came together for the local festival.
"Piara Waters is a very multicultural community and the festival is a great way to show our new citizens the range of services available to them," he said.
The event, which was held during Community Safety month also included free child car restraint fittings, minor bike servicing and police and ambulance demonstrations.
Photographs – Richard Polden