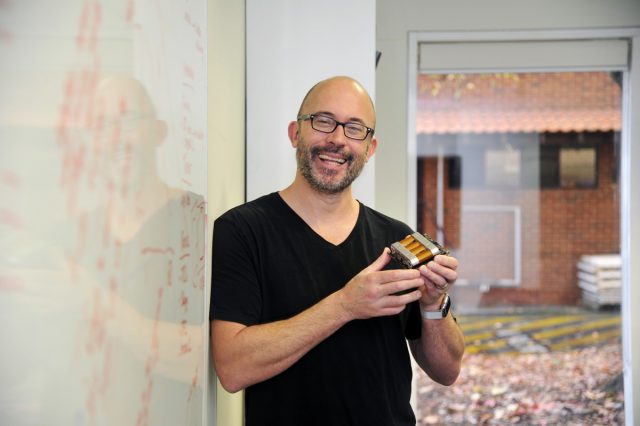 12 researchers and engineering students from Curtin University, have accomplished a rare feat, building their own pocket-sized satellite.
The mini satellite will go on two missions and the Space Science and the Technology Centre is preparing for a sub-orbital launch from the United States of America in the next few months.
It will also be launched on a re-supply rocket to the International Space station to be released into orbit next year.
It is known as a 'CubeSat' which is a common type of mini satellite that has been used exclusively in low Earth orbit for more than 15 years.
Professor Phil Bland has an extensive amount of experience in the field and he continues to work in science teams for a number of space missions.
According to Bland, the mini satellite has limited capabilities in space and some power constraints but miniaturisation helps with this to some extent.
"They're usually used for one specific job, with one payload, "he said.
"Having everything on a single circuit board means there is more room for what the satellite is carrying.
"Which in this case will be a camera that will capture beautiful images of Australia taken from orbit."
Bland and his team want to focus on developing the right technology for capable mini satellites rather than building much larger (100kg) satellites.
"Anything in space is very high profile," he said.
"So you can have a very visible success or failure.
"I think even aiming at a space capability gives folks a bit of a boost."
Professor Bland said he had a wonderful experience working with the students and the team considering this is Curtin's first spacecraft.
"Personally I'm really chuffed from the point of view of the students.
"Students can come to Curtin to do engineering and know that they might end up working developing space craft as part of their degree."
The project is part of a larger program called 'Binar' after the Noongar word for 'fireball', which aims to advance both WA industry and research.
The aim is to build up the State's space engineering capabilities and eventually fly a WA mission to the Moon.
Curtin University Vice-Chancellor Professor Deborah Terry congratulated SSTC Director Professor Phil Bland and his team on the achievement.
"The fact that a major international space exploration organisation, such as the European Space Agency, has agreed to partner with Curtin on this project is a tremendous endorsement of the high calibre of scientific expertise we have at our Space Science and Technology Centre," Professor Terry said.