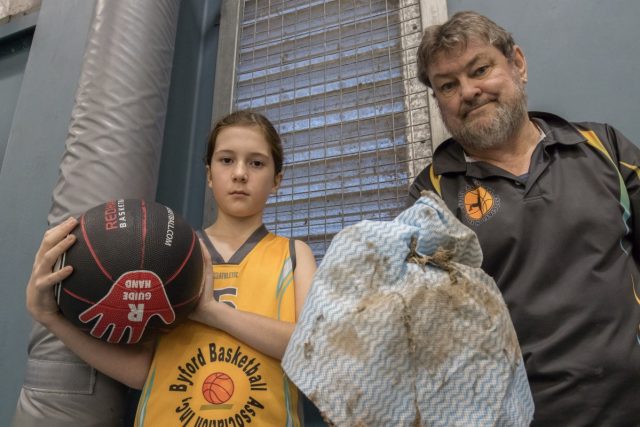 A 14-year-old recreation centre in the middle of Byford is showing its age with out of date backboards and scoreboards, holes and cracks in the courts surface, peeling insulation and buckets strategically placed to catch the water when it rains. 
According to the shire, the Serpentine Jarrahdale Recreation Centre is managed by the YMCA WA, who is responsible for the cleaning and minor maintenance of the building. 
The centre is used by a number of clubs and organisations including the Byford Basketball Association who use the courts four nights a week. 
Association president Trevor Holmes said he would like to see a general facelift of the centre, which would include the potential construction of another two courts.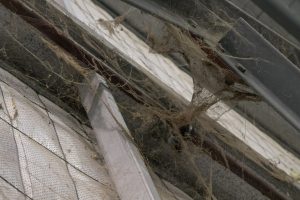 "The cleanliness of the stadium area has deteriorated over the past 12 months or more with the ventilation covered in dust and cobwebs," he said. 
"The insulation backing is continually peeling making the walls look old and untidy and of course there is always the rain. 
"All stadiums have dripping, or some sort of moisture that gets through but there are places in the centre where buckets are needed to catch the water when it rains." 
Mr Holmes said the association had emailed a number of shire councillors in regards to organising a meeting about the possibility of extending the centre by two courts, however they were passed off to another shire department. 
"As Byford Basketball Association has almost all available court space booked there is no room to grow our association," he said. 
"To plan and proceed with any extension of a facility within the shire will take some time with the agreement of all involved.
"We do acknowledge the planning and work that has been done to eventually have a sports precinct at Mundijong, but as yet that is still to start with stage one. 
"With stage six not listed as a time or date, our basketball players and users of the centre have been left out to some degree as there is no plans in any stage to build a basketball stadium." 
Member for Darling Range Alyssa Hayden said she too had received complaints about a lack of maintenance at the centre. 
"Unfortunately there are a number of community assets that have not been maintained over the years and are now in need of repair, such as the Byford Tennis Courts and the Jarrahdale Playgroup," she said. 
"I have raised this issue with the Shire of Serpentine Jarrahdale and have been advised that their focus is on investing in long-term infrastructure.
"However I have asked that they also have a focus on maintaining our existing community assets." 
Shire president Michelle Rich confirmed their officers have received no formal requests from local clubs to upgrade the facilities and that an extension to the centre currently sits at a priority five.