A local parent said he is outraged by City of Canning acting mayor Jesse Jacobs, who allegedly acted inappropriately towards his son who works as a casual delivery driver for a local pizza shop.
Although Mr Jacobs has denied any wrong doing, in an email to the father of the delivery boy, Paul Bunyan, on June 11, City of Canning chief executive Arthur Kyron told Mr Bunyan: "On the facts presented to me, the conduct reflects poorly on the elected member and the City of Canning as a whole."
The email went on to state: "I am sorry your son was subjected to the reported behaviour of the deputy mayor Jesse Jacobs."
The incident dates back to June 7 when Mr Bunyan's son had a pizza delivery which brought him into contact with Mr Jacobs.
His son described the incident to his parents and said he misread the address and accidentally delivered it to Mr Jacobs' house.
"I knocked on the door, Mr Jacobs answered the door and I asked if he had ordered the pizza," he said.
"He went back into the house and returned, when he came back to me, he said 'as long as it is for me' and took the pizza out of my hands and closed the door before I could think of what to do next."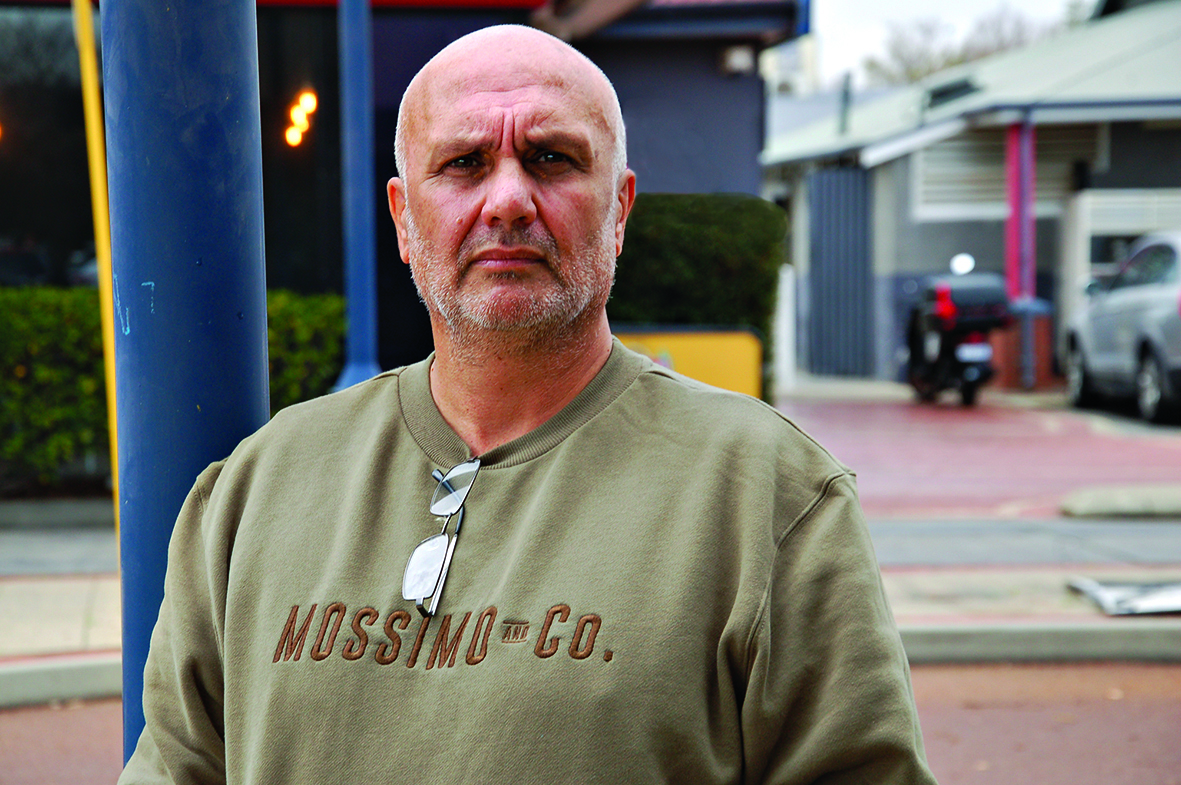 However, Mr Bunyan's son said he then realised that Mr Jacobs did not order the pizza.
Within minutes he went back to his car and checked if the address matched what was written on the docket and found out that the delivery was meant for a house only meters away from Mr Jacobs' property.
"I realised and returned to Mr Jacobs' door," he said.
"Mr Jacobs answered the door again and seemed annoyed when I told him that the pizza was actually for his neighbour.
"I told him I would need the pizza back because he had not paid for it; he refused and said he would not give it back.
"I asked again and said that I needed the box of the pizza that he had returned.
"He responded with 'do you want the box?' as he moved further back into the house as if he was going to get the box, he said 'just the empty box?' and it looked like he took pleasure in tormenting me.
"He stated he wasn't going to give me the pizza back because he knew I would have to get my store to make the correct customer another pizza.
"It was almost as if he felt entitled to the pizza."
The boy said he didn't know who Mr Jacobs was, only until he told the real customer what had happened, who said Mr Jacobs ran for councillor every year and was in fact the City of Canning deputy mayor.
Currently acting mayor, Mr Jacobs told Examiner Newspapers that he asked the boy whether he had the right address and said he didn't know at the time that the pizza wasn't his.
"At the time my wife and kids were at home and my wife had snapped her ankle," he said.
"Because of this, her friends were sending food and other packages to our house.
"Within an hour, we received a package we had ordered online, a Chinese meal and then the pizza.
"If the guy says they have the right address, you just take something at face value.
"When I was younger, I used to deliver pizzas and I remember I incorrectly delivered a pizza and you just learnt from that.
"This guy has blown this way out of perspective. "He incorrectly delivered the pizza to me, and I incorrectly received it.
"As far as I am concerned, I asked him whether the had correctly delivered the pizza.
"But how far are we going to blow this away for probably a $5 pizza. "This pizza is not this guy's pizza; he has a job there.
"The irony is that he left and checked and realised he made a mistake."
However, when asked about his behaviour during the day and whether he acted politely to the young delivery boy, Mr Jacobs said he did not act inappropriately.
"I don't think I was rude," he said.
"They are trying to make something that's not there.
"I talked to the pizza owner and he said this was not problem at all and that it happens from time to time."
Mr Bunyan and his son filed a formal complaint addressed to the chief executive Arthur Kyron on June 11, and later made one to the minister for local government David Alan Templeman.
"My son went to a very decent religious-based school, and from the way that we raised him he is a citizen and he is community minded; he sees right and wrong," Mr Bunyan said.
"When my son was there asking for the pizza back, he (councillor Jacobs) went back inside and took a bite of a pizza in front of him and said I've eaten some of it.
"You are only going to put it in the bin, so I am going to eat it here instead of you wasting it, that's what he said while my son stood at the door."
Mr Jacobs also said the boy should watch his speed, and said he saw him driving away and coming back a few minutes later to ask for the pizza and then again to drop the delivery to his neighbour.
However, his father and son confirmed his delivery car had GPS installed, and said he is not allowed to speed and the GPS meter could confirm he did not.
In further correspondence on June 19, City of Canning chief executive Arthur Kyron said he passed on the matter to the appropriate authorities to investigate, and on July 6, he said that council was unable to be held to account under the provisions of the Local Government Act or the city's Code of Conduct for elected members and staff.
"I referred the matter to WA Police for investigation," the email read.
"Unfortunately, the owner of the pizza business did not want to make a complaint. "As a result, the police have not been able to progress the matter.
"It is with regret I am unable to take any further action other than to draw the councillor's attention to the impacts of his behaviour, which I did on July 1.
"I have completed the necessary documentation for the city's files."
You can find more Canning news here.