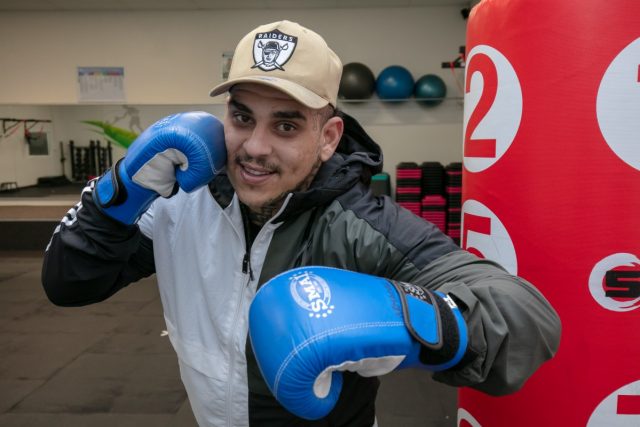 After months of preparations involving dozens of volunteers, a three-month pilot program designed to remove barriers and assist hundreds of at-risk teenagers is set to launch in Perth's south-east.
'Project Youth', which will offer recreational activities and support services for local youth after school, is being spearheaded by Kelmscott resident Damien Read, who took to the city's council seeking support after recognising a lack of services for local youth, particularly those from disadvantaged backgrounds.
The council agreed to help support the program, with WA Police, headspace, YMCA, Communicare and APM later following suit.
Armadale has long been plagued by anti-social behaviour, crime and drug-abuse issues, with some of the highest rates of youth crime and child neglect in the state.
The proportion of disengaged youth in Armadale stood at 15 per cent in 2016, with almost one in seven young people entering Banksia Hill Youth Detention Centre from the local government area.
The 27-year-old, who grew up in the area, said he knew firsthand the positive impact that remaining active and keeping out of trouble could have on one's life, having turned his own life around after leaving prison and delving into boxing.
Now, the qualified boxing trainer said he was eager to share his love of the sport and engage local youth in a bid to combat the city's social issues and remove the barriers faced by many in the area.
"I saw the issues the community was facing and I knew it had to stop," he said.
"The youth in this area cop a lot of criticism and I believe it's about asking yourself why, why they're doing the things they're doing.
"I think a big part of it is the fact that there is nothing for them to do here – Armadale still does not have a centre for youth, despite the issues we know exist.
"It's a brutal truth, but this is part of a vicious cycle and it's about breaking it.
"Sporting clubs do offer activities for young people, but the fees can mean disadvantaged kids get left out.
"There are kids in this area that have the talent, but there are families struggling just to put dinner on the table – they don't have the opportunity.
"Boxing, in particular, teaches discipline and respect and we'll have other sports, counselling services from headspace, homework help and resume help, too.
"I think that something like this that gets them exercising and puts some structure in their lives is invaluable – and I can tell you that from experience.
"If it were here 10 years ago, this would have been a great help for me."
City of Armadale mayor Ruth Butterfield said the city was pleased to be launching the project alongside Mr Read and said she believed it would ensure positive outcomes for young people by helping them to develop important life skills and providing access to a range of services.
The program, which has already received interest from hundreds of local youth and parents, will officially launch next Thursday, August 20, from 3pm with a meet-and-greet and sausage sizzle at Armadale Arena.
The continuation of the program beyond the three-month trial is dependent on its success.