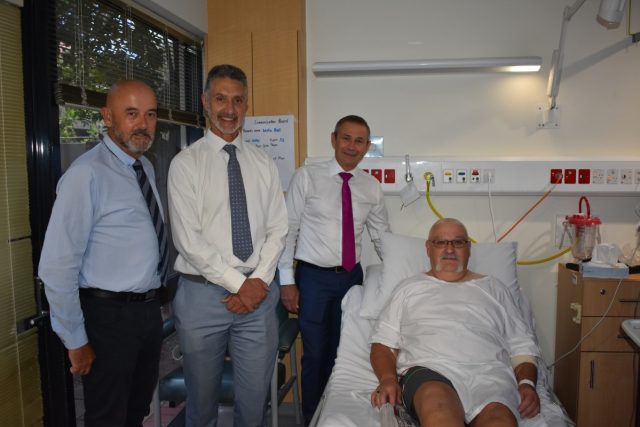 Armadale Hospital's Emergency Department is receiving major upgrades budgeted at more than $900,000.
Stage one of the upgrades is set for completion by the end of January, a week ahead of schedule according to the state government.
Health Minister Roger Cook, visited Armadale Hospital on Tuesday morning to view the works.
"All Western Australians should be able to access medical care in a timely manner," he said.
"The Armadale Hospital ED reconfiguration will help service people living within Perth's south-eastern suburbs."
Marawar Building Services, an Aboriginal owned company, secured the contract and started necessary demolition in the first week of January.
The emergency department has continued to operate and will do so throughout the whole project, which has been a challenge so far.
Ensuring patients are getting the right care whilst moving around the department will pose difficulties but the staff at Armadale Hospital have been managing successfully.
According to the state government, the ED reconfiguration has been designed to create a better flow in the department.
The upgrades include the development of a dedicated paediatric patient treatment area and waiting room, an enhanced low stimulus area for mental health patients, the establishment of a short stay unit for those patients who need to stay in ED overnight and a dedicated ambulatory assessment area.
To ensure appropriate safety measures and enhanced capability to deal with COVID-19 patients, a dedicated respiratory assessment area will also be developed.
New wall frames and sheeting, in addition to work on the ceiling, has already been completed.
It is anticipated that most of the new light fittings and painting will be finished this week.
The project manager from Marawar said the television brackets were custom ordered and are being made.
Last financial year more than 60,000 people attended Armadale Hospital ED, which services Perth's southeastern suburbs.
The next closest hospitals are in Bentley and Fiona Stanley Hospital in Murdoch.
The project is anticipated to conclude in mid-2021.