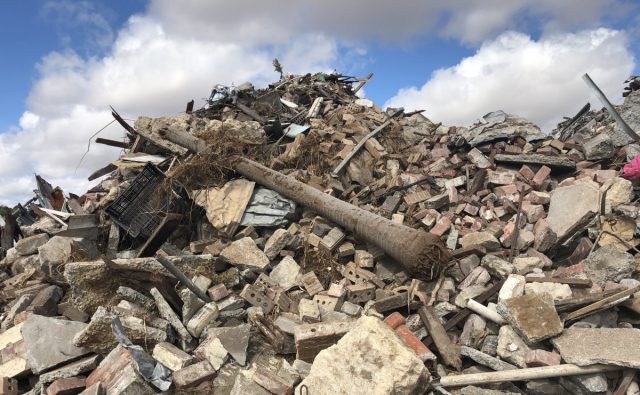 A local company has been fined $25,000 after being caught dumping waste in the Shire of Serpentine Jarrahdale.
An investigation by the Department of Water and Environmental Regulation found Global Corp were operating a waste storage and recycling business without necessary approvals.
The site was being used to store construction and demolition waste including concrete, timber, metals, plastics and sand.
During the investigation, samples were taken and the presence of asbestos was confirmed.
Global Corp Enterprises Pty Ltd was fined $25,000 and ordered to pay costs of $780.70 for accepting, storing and processing construction and demolition waste.
Department of Water and Environmental Regulation Executive Director of Compliance and Enforcement, Stuart Cowie, said breaches of WA's environmental laws are taken seriously and the fine should be a reminder of that.
"The storage and processing of Construction and Demolition waste can be hazardous, particularly if it includes asbestos, and businesses must comply with environmental laws to protect the environment and human health," Mr Cowie said.
"Companies and other commercial enterprises that break the law will be held to account."
Illegal storage and processing of waste can be reported to DWER by the 24-hour Pollution Watch Hotline on 1300 784 782 or by email to pollutionwatch@dwer.wa.gov.au.
Maximum penalties for illegal storage and processing of waste are $50,000 for individuals and $100,000 for corporations.