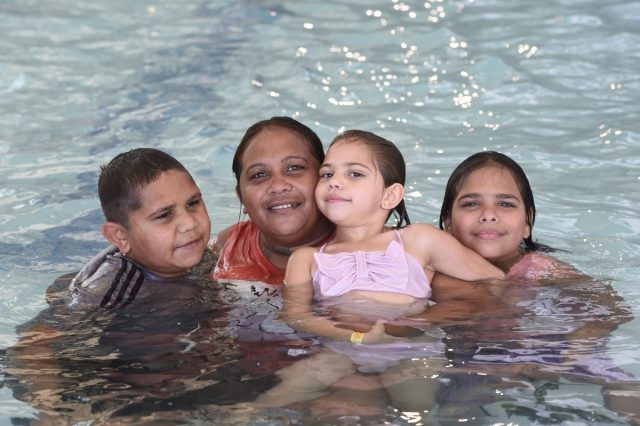 Lines were out the door at Armadale's latest attraction last Saturday as more than 5000 people queued up to make a splash. 
Armadale Fitness and Aquatic Centre opened its doors to the public on March 16 for a free open day to show residents what lies behind the doors of the new facility. 
The centre reached full capacity within an hour of the event starting and there was a short waiting period as people were allowed entry while others left. 
City of Armadale Mayor Henry Zelones said the event received a fantastic response from attendees. 
"The centre was buzzing with excited community members and families eager to make a splash in the renovated pools," he said.
"As we expected parking during the initial opening period and on the community day has been in high demand, which the city will monitor to determine future need. 
"The Bob Blackburn Reserve overflow will remain in the short term until the parking demands have been normalised." 
On March 18 city staff joined local, state and federal government representatives for a ribbon cutting ceremony and an inaugural swimming race.
Senator Linda Reynolds said the reopening was an important milestone for Armadale, while Member for Armadale Tony Buti said it was the most significant project in the contemporary history of the City of Armadale. 
Photographs — Richard Polden.