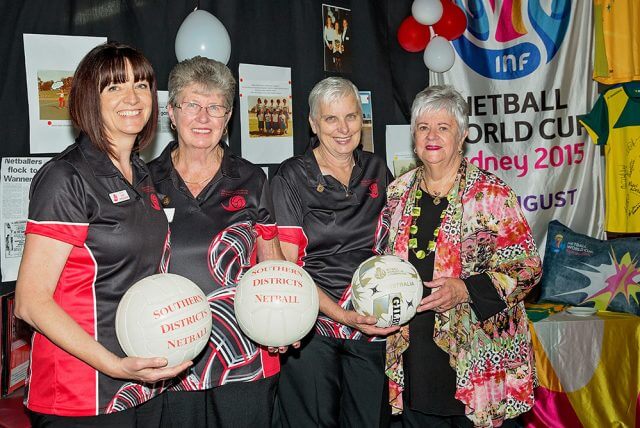 Southern Districts Netball Association celebrated its 50th birthday at the weekend with a celebration at Langford Park sporting complex.
Event organiser and life member Irene McKay said it was fantastic to see how the club had grown since it began as the Southern Districts Women's Basketball Association in 1966.
She said at the time there were 20 teams playing at Coker Park in Cannington but by the next year teams had increased and games were played on courts at Cannington Primary School.
The name changed to netball in 1970, which coincided with a move to Holling Street in Maddington after the then Gosnells Shire council agreed to develop a five-acre reserve.
"We started off playing on just eight courts and we didn't get our own home until we moved to Langford in 1977," she said.
Ms McKay said the move to Langford allowed 112 teams to play on 22 courts, 14 of which are now under lights for night training and spring netball games.
She said among the players were some heavy hitters within the sport including the association's highest achiever Caitlin Bassett, who has been playing with the Australian Diamonds since 2008.
She became the first West Australian netballer to surpass 50 international test appearances during the World Cup in Sydney, the first shooter to claim the Liz Ellis Diamond and she was crowned the Australian Netballers Player of the Year.
Ms McKay said the association was also home to a number of regional and state level players.
She said netball was a great sport for anyone regardless of skill level.
"If you're really good you can go further but if you're like me you just keep playing and volunteering," she said.
"It's also good for developing friendships and getting exercise."
Ms McKay said new members were always welcome.
For more information visit sdna.com.au.