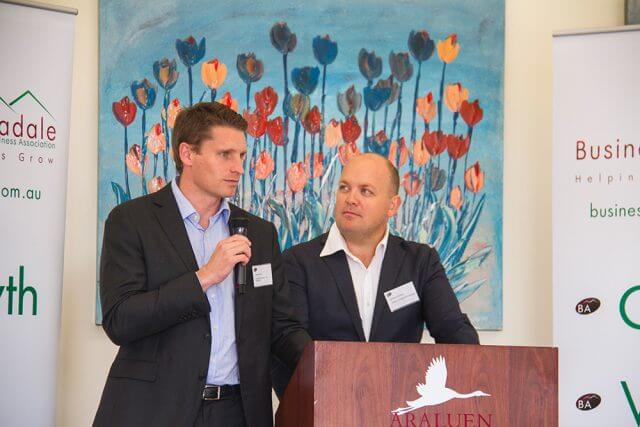 Member for Canning Andrew Hastie told business leaders in Armadale last week he supported dropping penalty rates for weekend workers.
Mr Hastie was speaking as special guest at a Business Armadale breakfast in Roleystone on Wednesday.
During a Q&A session Mr Hastie was asked for his thoughts on penalty rates.
He said when the issue was raised by a backbencher in December he received a deluge of emails from people in the Armadale and Kelmscott areas who were vigorously opposed to cutting penalty rates.
"A lot of these people, who I do think were living on the margins, were relying on the wages from Sundays to make the family budget work," he said.
"But I have also had a lot of contact with the business sector, particularly restaurants and catering lobby groups and a lot of them have told me it is not worth their while to open on Sunday because of penalty rates.
"So I think we are at a tipping point where we don't want to stifle business in this country.
"It is a hell of a problem because obviously you get backlash from business or people who rely on penalty rates."
The Fair Work Commission is reviewing penalty rates as part of a four yearly review of modern awards and has received more than 500 submissions and witness statements since the review began early last year.
"I think the Fair Work Commission is going to come back soon with some advice on that," Mr Hastie said.
"I would like to see penalty rates cut."
Liberal candidate for Burt Matt O'Sullivan agreed with Mr Hastie.
Final hearings were held by the commission last month but no report had been released.
• Examiner Newspapers is a sponsor of Business Armadale.