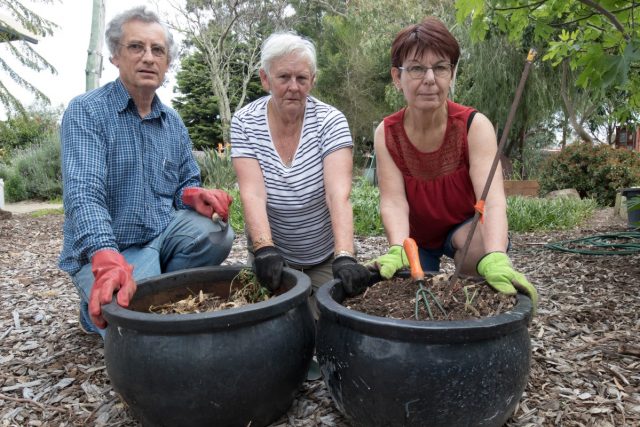 A group of volunteers have rolled up their sleeves and taken part in a busy bee to repair the damage done by thieves at a local community garden. 
Callous thieves took it upon themselves to steal about 20 plants and shrubs from the Mundijong Community Garden on Paterson Street earlier this month between the dates of September 6 and 9. 
Volunteer Geoff Pollard said the group's members were devastated and angry once they were notified about the incident. 
"It's not the loss of the twenty plants that upsets me but the lack of value put on the hours of preparation and the work it took to beautify the area and now there is an ugly patch of holes in the ground," he said. 
The group responded to the loss by organising another busy bee to plant the many donations that had been made by members of the community including the Serpentine Jarrahdale RSL op-shop.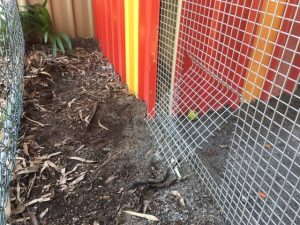 Nearby Mundijong Primary also found themselves the target of thieves on the same weekend, with the students returning to school on the Monday morning with zero chickens in the school's chicken pen. 
Principal Luke Bradley said the thieves cut the fence and took the school's three much-loved chickens. 
"They are a big part of our recycling program because food scraps are a part of their diet and the eggs they produce are used for our breakfast club on Wednesdays," he said. 
Both matters were reported to Mundijong Police, however to date no one has been charged and CCTV footage provided has not been helpful. 
Anyone with information is asked to call Mundijong Police on 9526 5111.