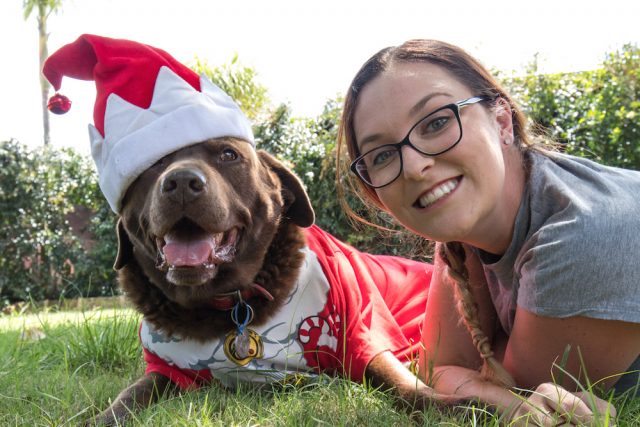 For a number of years a Byford resident and her dog have raised more than $10,000 for different charities at Christmas time.
This year, Shae Clarkson created a calendar featuring her dog Mousse to raise money for the Black Dog Institute.
She hopes to raise $3000 and said she picked the charity because it supported people with mental health issues and the stigma surrounding it.
"Every single one of us has been affected by mental illness in someway," she said.
"Mental illness affects one in five people and that's too many people.
"If I can help in some way, that's great and this is mine and Mousse's way of doing our bit."
Ms Clarkson said the reason she believed in second chances and helping others was because of her dog.
She said he was a rescue dog who is now almost 11 years old.
"He is the most well natured dog I have ever met," she said.
"We got him from a dog shelter almost six years ago and he is the reason I believe so much in second chances."
Ms Clarkson began taking pictures of her dog and posting it on social media some years ago.
Following the positive response she received she decided to create a calendar of him in 2014 and sold it to some people raising about $500, which she donated to the local vet.
Ever since then she has raised money for a number of causes including cancer and cystic fibrosis.
To order a calendar visit facebook.com/themoussedog/ or call 0427 056 702