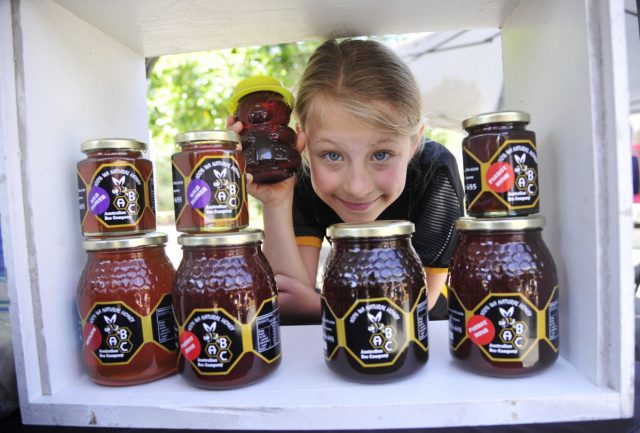 Residents arrived at the launch of the new Serpentine Jarrahdale Farmers' Market in droves last Saturday, stripping local stallholders of their produce in a matter of hours.
The market is the brainchild of the Serpentine Jarrahdale Food and Farm Alliance and has been several years in the making.
Back it wasn't until the Shire of Serpentine Jarrahdale council agreed to help kick-start the initiative in June that it became a reality, allocating $10,000 in funding to a three-month pilot program as part of its COVID-19 recovery process.
Serpentine Jarrahdale Food and Farm Alliance president Merri Harris said the launch exceeded her expectations and highlighted the value of local producers and the quality of good produced in the region.
"The stallholders are all very eager to come back, given most of their produce completely sold out," she said.
"In fact, our orchardists had to go back to the farm twice to replenish supplies.
Photographs - Richard Polden.
"Many people don't realise that we have world-standard food and animals out here.
"It's great to be able to give our local producers that exposure and our volunteers did a fantastic job.
"I'm confident that by the end of the three-month trial, we'll be self sufficient and paying our own way."
The market even received a visit from Agriculture and Food Minister Alannah MacTiernan, who showed her support by announcing a $30,000 grant to purchase of a mobile cool room trailer and develop a website.
Mrs Harris said the alliance was the thrilled with the news and said it was vindication and recognition for all of the effort it had taken to get the markets off the ground.
The market is set to operate out of the Community Resource Centre each Saturday until the end of January and is designed to improve the economic viability of the agricultural area and demonstrate the growing capacity of local food suppliers to meet demand, while allowing the alliance to take care of advertising.
Mrs Harris said the alliance was starting small and hoping to grow, with 20 stallholders at any one time supplying all the stapes, including fresh fruit and vegetables, meat and baked goods.
For more information, visit sjfarmersmarket.com.au