It was an historic win for the Lynwood Ferndale Junior Football Club year nine's.
After two years of hard work and with only having played eight games since forming the club made it to the Grand Final and won the premiership this season.
On September 15 the club's year nine players had a nerve wracking game against Thornlie Gold Football Club at Ellenbrook District.
Starting from the first quarter Lynwood Ferndale started well kicking four goals to two points.
Thornlie Gold kicked three goals in the last quarter but still couldn't keep up with Lynwood Ferndale's performance.
There was a really strong back line with Lynwood Ferndale players Jamie Barrett and Drew Woodly while Adzrill Danial Affitzal won Best on Ground.
Julius Hayden kicked six goals and dominated the game.
Final score was 14.5 (89) to 8.3 (51).
Senior coach Warren Bank said the win was a great reward for the young boys.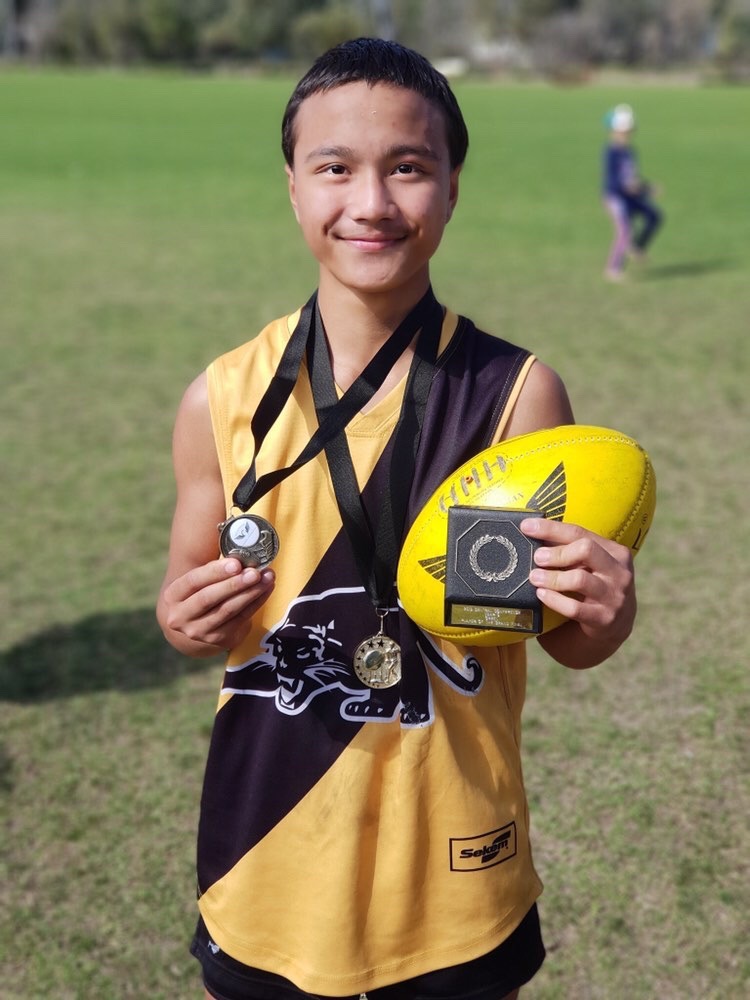 "The boys are over the moon as this is the biggest win we have ever had," he said.
"Thornlie was also our biggest challenge so this is a huge achievement for us."
Mr Bank said he knew some of the players were looking at other clubs but decided to stay until the end and prove everyone they could succeed.
"It shows the team's sense of character and mostly resilience," he said.
With a challenging start of the season and only four games won last season Lynwood Ferndale went from last of the ladder to becoming the top of the ladder winner.