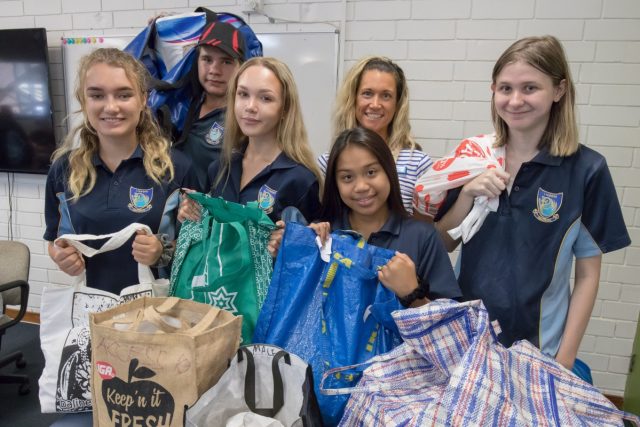 Year 10 students learnt the values of inclusivity, empathy and respect as they embraced the opportunity to show care for people they don't know and who are doing it tough.
Lynwood Senior High School Access 10 students were involved in an engagement program coordinated by their humanities, arts and social sciences (HASS) teacher Amber Lucas, delivering 50 care packs to homeless people in Perth last week.
Ms Lucas and the team of helpers said they delivered the packs from 6.30am to ensure everyone started their day with a smile.
The Access 10 program was developed in 2016 with the purpose of delivering a range of programs for students to be appropriately placed into pathways, which support their wellbeing and prepare them for life beyond school.
Principal Geraldine Hardy said students involved in the program have shown a wonderful capacity to look after each other and have a very strong sense of social justice.
"It reflects their generosity of support to those less fortunate than themselves," she said.
"Activities such as this add such a powerful dimension to student learning and impact how they will live their lives as adults in our community."
Ms Hardy said a range of teachers, who believed some students needed a different approach to their learning, identified the initiative for the program.
"This program is aimed at building confidence in their own abilities and to experience successes which will further prepare them for the rigours of senior school and the world of work," she said.
Year 10 student Charlotte Bennett, who was involved in the program, said the students learnt that not everyone wants to help so it's essential to treat everyone with respect, care and consideration.
"There were more people than expected but they were so polite and grateful to us for our efforts," she said.