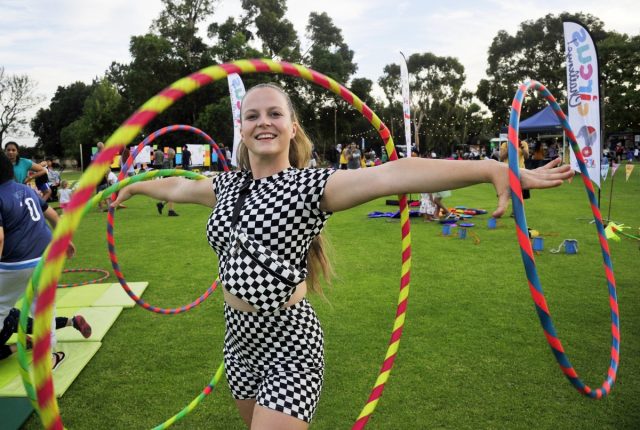 About 2000 people attended the first series of the Neighbourhood Nights event in Queens Park on December 6.
Attendees were able to learn to keep their minds and bodies healthy with activities that boosted physical and mental health.
The most popular activity included a circus play zone with an immense space for families to engage in fun activities and physical challenges.
A City of Canning spokesperson said embedding both physical activity and social inclusion within everyday life through participation in sport, arts and active recreation is an important goal for the city.
This slideshow requires JavaScript.
"We used Neighbourhood Nights to demonstrate healthy habits and show how easy it is to get outside and be active and hope that these activities inspire social connection and foster a sense of belonging which support people disadvantaged through economic, cultural, social or educational factors," he said.
Neighbourhood Nights is just getting started as two more series of the event are on the way in Willetton and Lynwood in March 2020.
The events will feature completely different activities, performers and food trucks so people can expect a new experience at each event.