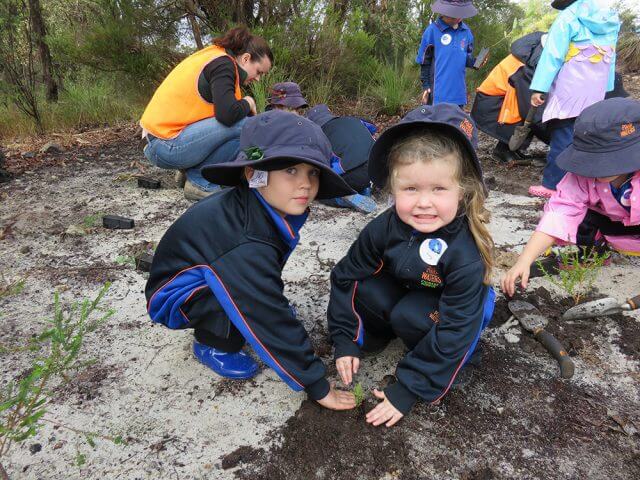 About 200 Campbell primary school kindergarten students recently helped their environment by taking part in a tree planting project with Armadale Gosnells landcare group (AGLG).
Two groups attended on different days after being invited by AGLG community landcare officer Shane Hunter.
AGLG provided all the plants and tools while teaching students about the different types of plants and the benefits of completing the process correctly.
Students also learnt about improving water quality, increasing habitat for native wildlife, reducing erosion and improving the aesthetics of natural areas.
Campbell primary school's offsite kindergarten also regularly takes part in composting and recycling as well as a weekly package free lunch day.