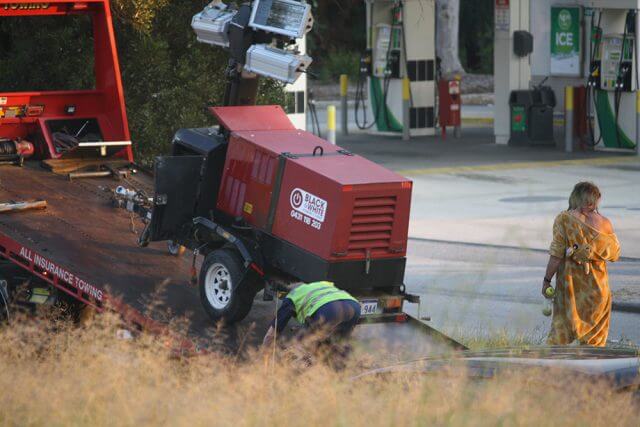 An overturned trailer and a man in a giraffe onesie caused an interesting diversion to the usual drive along Albany Highway, Armadale on Monday afternoon.
The lighting equipment hire trailer overturned on Albany Highway, near Armadale Road and opposite the BP about 5pm.
Police and fire brigade attended and traffic was reduced to one lane.
Motorists were banked back as far as you could see along Albany Highway towards Kelmscott.
The trailer was loaded onto a tow truck by 6pm.
The man in the onsie looked unperturbed by the incident despite his neck possibly being on the line with the trailer hire company.