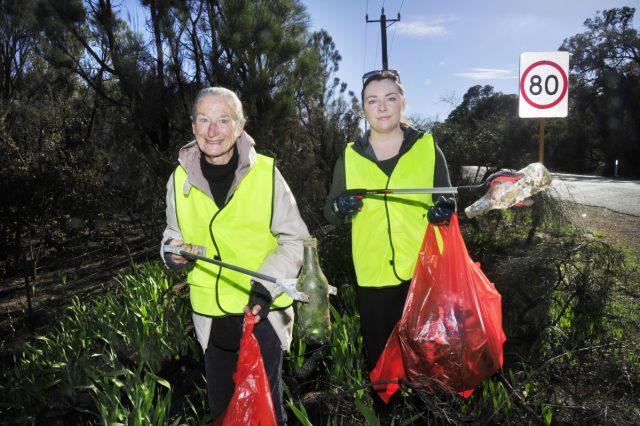 Drug paraphernalia, beer bottles and several cans were picked up by volunteers at a clean up event in Kelmscott over the weekend. 
Eight volunteers rolled up their sleeves on Sunday morning to help out with the clean up along Connell Avenue which borders the Banyowla Regional Park. 
The activity was organised by not-for-profit group Friends of Wright Brook. 
Coordinator Merise Blackburn said they collected a staggering 40 bags of rubbish in just a few hours. 
"These clean ups began when myself and other locals including Justine Mingo noted a substantial amount of rubbish impacting on the condition and appearance of the bushland," she said. 
"We really want to see less people throwing rubbish out of their cars as they drive by." 
Armadale Gosnells Landcare Group and City of Armadale has been assisting the group by providing bags, gloves and vests for volunteers. 
Ms Blackburn said once the rubbish issues were under control the group would move onto weed control and revegetation activities to further enhance the biodiversity and health of the bushland. 
For more information about future clean up events email friendsofwrightbrook@outlook.com. Litterbugs can be reported to Keep Australia Beautiful.