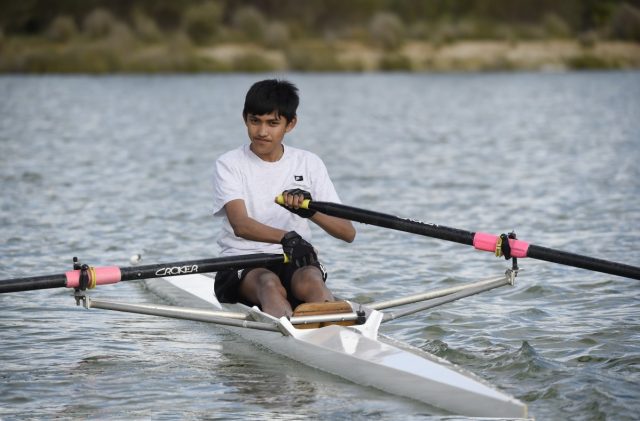 After taking part in only four rowing classes Kendrich Daya was hooked on the sport and ready to see where it could take him. 
The 14-year-old Kelmscott Senior High School student first took to the water in February this year and joined the Champion Lakes Boating Club soon after. 
With a love of water from an early age Kendrich took up the new sport like a duck to water and quickly found himself in a quad team competing against some of the best clubs in Perth in the WA All Schools Regatta earlier in the year. 
Kendrich and his team were awarded gold in the 500-metre quad race on July 20 against other clubs including Fremantle, Bunbury, Curtin University and the University of Wesern Australia. 
Kendrich said his heart was pounding when the tower staff announced the win to Champion Lakes Boating Club. 
"This year was my first time to join the competition," he said. 
"I train regularly two to three times a week which equates to about six to eight hours after school and weekends. 
"I am looking forward to the next regatta season next year." 
Young Kendrich was joined by his fellow teammates, two of who are from John Wollaston Anglican Community School and a third from Ursula Frayne Catholic College in the suburb of Victoria Park.