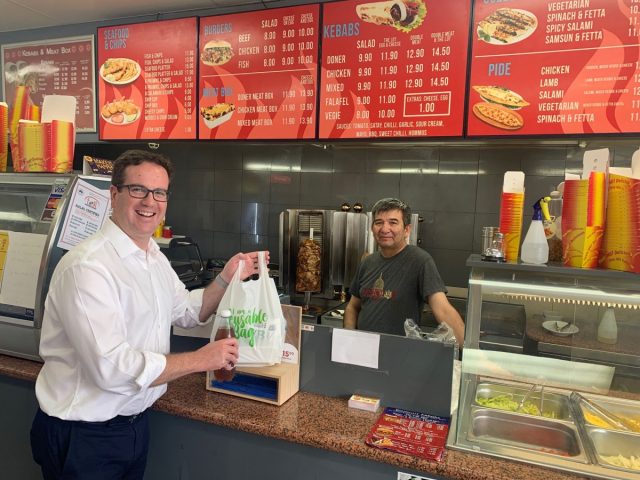 As businesses attempt to adapt to the restrictions implemented in the wake of the coronavirus (COVID-19) pandemic, one local MP has launched a campaign to support the small business sector.
Federal Member for Burt Matt Keogh took to social media last week to encourage the community to embrace the new "takeaway" model and get behind small businesses doing it tough.
Already the campaign has gained momentum, with more than 100 residents and business owners getting on board to promote their business or share their favourite local recommendations.
As the Shadow Minister Assisting for Small and Family Business, Mr Keogh said he was acutely aware of the pain many small businesses in the area were going through in the adjustment to the "takeaway only" model and many regular customers staying at home.
With the livelihood of hundreds of local residents hinged on the survival of local businesses, Mr Keogh said it was vital the community do its bit to keep them afloat.
"It all started with Kelmscott Kebabs, just down the road from my office and I hear that many people have flocked there since the post went up which is fantastic news," he said.
"It's up to all of us to support our local businesses to help them stay afloat and the best way we can do this is buying from these businesses.
"I thought I'd start the conversation myself and start sharing where I was going in the electorate and asking for suggestions.
"I've been to Sun Hing in Armadale as well as Sizzler, Woodies Chicken, the Kebab shop and Hidden Coffee in Kelmscott since businesses have been required to go "takeaway only".
"If we all work together to support our local businesses now, we'll be able to ensure they're still there after this pandemic is over."