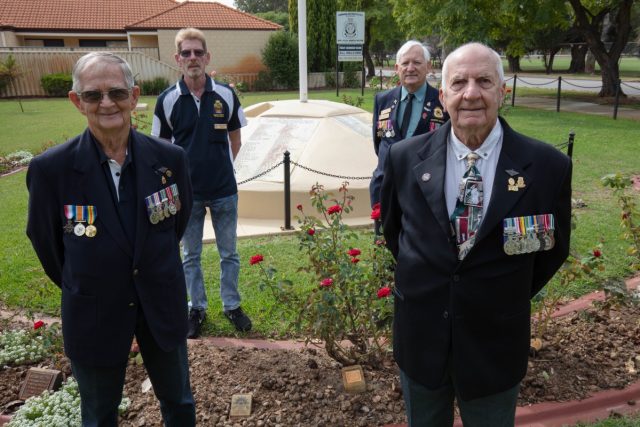 With restrictions on ANZAC Day this year, the Canning Districts RSL will be raising the flag at dawn on April 25.
President John Downing and vicepresident George Bell will lay a wreath in respect for members and diggers on ANZAC Day.
The commemoration will not be open for the public, but throughout the day members and the public may give their respects and lay a wreath if they wish.
Mr Bell said he was disappointed to not be able to show his respects for the first time in many years at a Commemoration Ceremony.
"I believe most of our members would be very disappointed not being able to attend the dawn service as they find it a time for reflection and commemorating the ANZAC spirit and thanking surviving veterans for their service," he said.
"Most members I have spoken to, are saying they will follow RSLWA guidelines and stand at the end of their driveways at 6am to show their respect for the fallen."
Despite the changes this year, president John Downing said the Canning Districts RSL would try to make Remembrance Day a very special one in November.
"I would also like to tell all veterans, their families and friends that I am very pleased to know how they are rallying together to show their respect to our fallen and present diggers by going to their driveways," he said.
"It is also very important to tell and educate our children by telling them why we do this for they are the ones who will keep the memory of ANZAC Day alive.
"Lest we forget."
Whilst the RSL Canning Districts Club may currently be closed, there is still activity in the background to prepare the club for reopening.
However, the shutdown of events and ANZAC Day collections will severely affect the club, including raising much-needed funds during this time.
If members of the public would like to donate, they can do so by depositing directly into the club's account or through RSLWA who have set up a collection page.