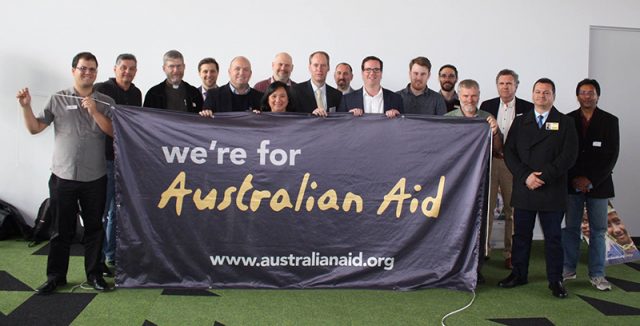 Church and religious leaders from various denominations across Burt met with candidates to voice their support for a better aid program to help fight poverty in the Asia-Pacific region and beyond.
Held at Billabong Uniting Church in Canning Vale, Christian and Hindu leaders talked global poverty with Labor's Matt Keogh, Liberal's Matt O'Sullivan, Australian Christians' Warnar Spyker and Senator candidate Jacques Kruger.
Event organiser Reverend Luke Williams said people in Burt were supportive of Australian aid.
"If we want to build a more just, peaceful and sustainable world in which everyone can truly prosper, then the next elected member will not only want to rise to all the challenges of representing the electorate, but to also helping our Parliament meet the big global challenges of poverty, inequality and climate change," he said.
"Australian aid is one of the ways we help to contribute to a better world for all."
Last year Australian aid helped provide access to safe drinking water for 2.9 million more people, enable 1.4 million more children to enroll in school and ensure nearly 900,000 additional births were supported by a skilled birth attendant.