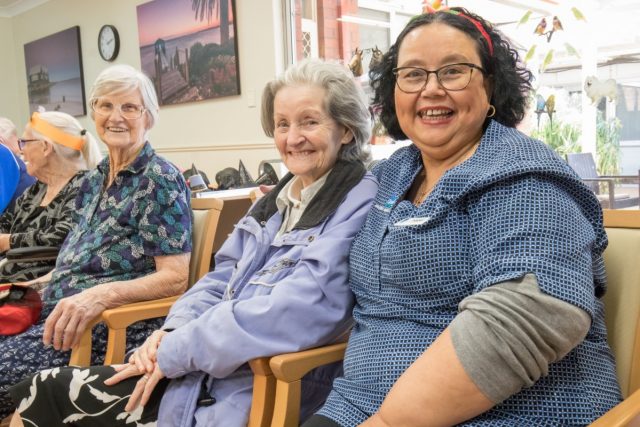 Spending 40 years in any one job may seem like a lifetime to some, but for aged care worker Hazel Samuels, it has been a rewarding experience. 
Mrs Samuels has been working alongside her fellow nursing staff at Opal Armadale since 1988 and was recently recognised with a 40-year service award. 
She said while there had been many changes in the industry in the past four decades, the residents and staff had always been like family to her. 
"Many of the staff and managers I have worked with have come and gone over the years and you get to know many of the residents, some of who sadly have come and gone too," she said.
"The respect, understanding and love that I give my parents is exactly the same I give to my residents, because I often think if we don't look after the elderly, who will." 
Mrs Samuels said she left school and took up a career in aged care after looking after her father and mother throughout their cancer journeys.
While she is now in the process of retiring, Mrs Samuels said she had always given 110 per cent effort to her chosen career path.
"I will walk away with my head high knowing I have done all the best I can do," she said. 
Mrs Samuels was awarded a 40-year service award recently at the Armadale aged care organisation.