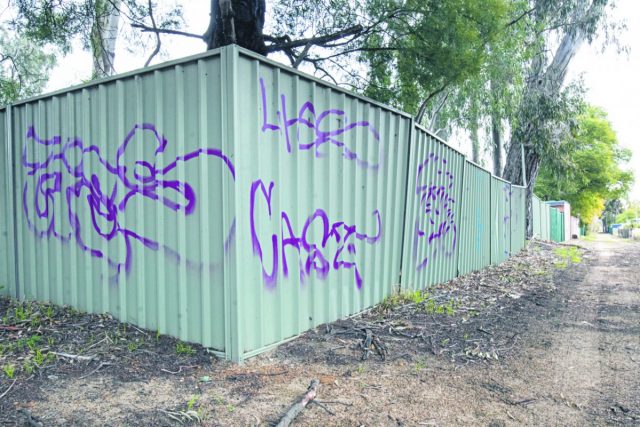 Mundijong Police arrested two men and charged them with graffiti offences after receiving a tip-off from the public.
A witness alerted police about 9.30pm on June 14.
A 27-year-old Harrisdale man and a 31-year-old Huntingdale man were charged with two counts each of damaged property by graffiti.
The pair will appear at the Armadale Magistrates Court next month and will both receive a complimentary graffiti eraser with their summons to court.
Constable Russell King said the clean-up bill would likely cost the Shire of Serpentine Jarrahdale in excess of $2000.
Police will request the amount as compensation from the court to be paid by the accused.